Securing homes
since 2008
01642 309 576
(Open Today 9am - 5pm)
The Verandah Resources: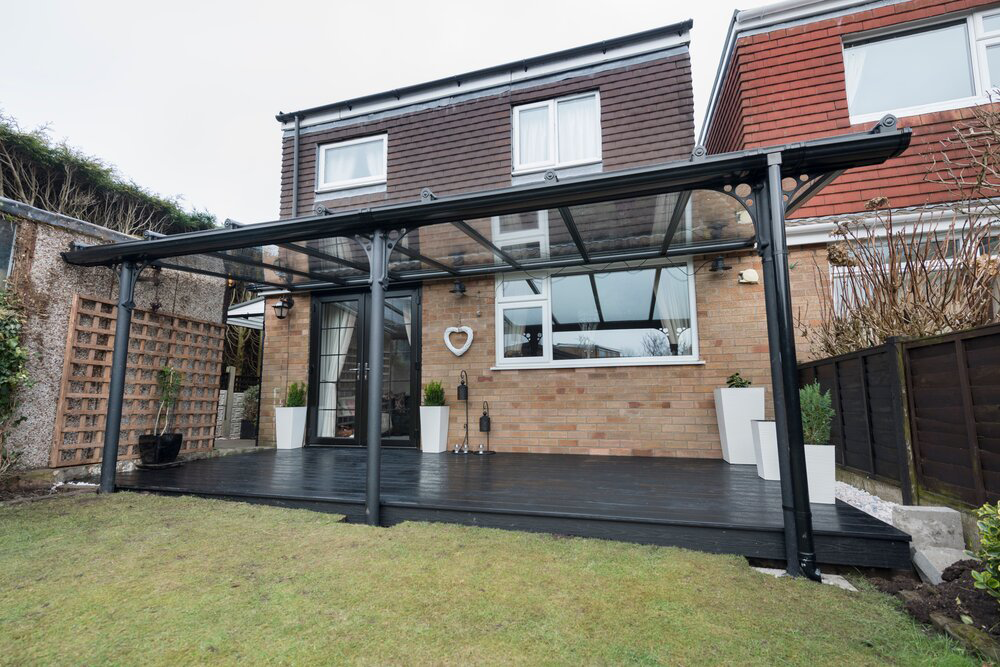 A glazed canopy solution for modern living
Our bespoke verandah system is the perfect solution for making the most of your outdoor living area. Developed in-house by one of the UK's leading award-winning fabricators, The Verandah is stylish, robust and affordable.
A Wide Range of Uses
The Verandah can be used anywhere you require shelter, but popular locations include:
Outdoor decking/patio areas
Outdoor dining areas (BBQ, outdoor kitchen etc.)
Walkways
Entrance ways
Driveways (used as a carport)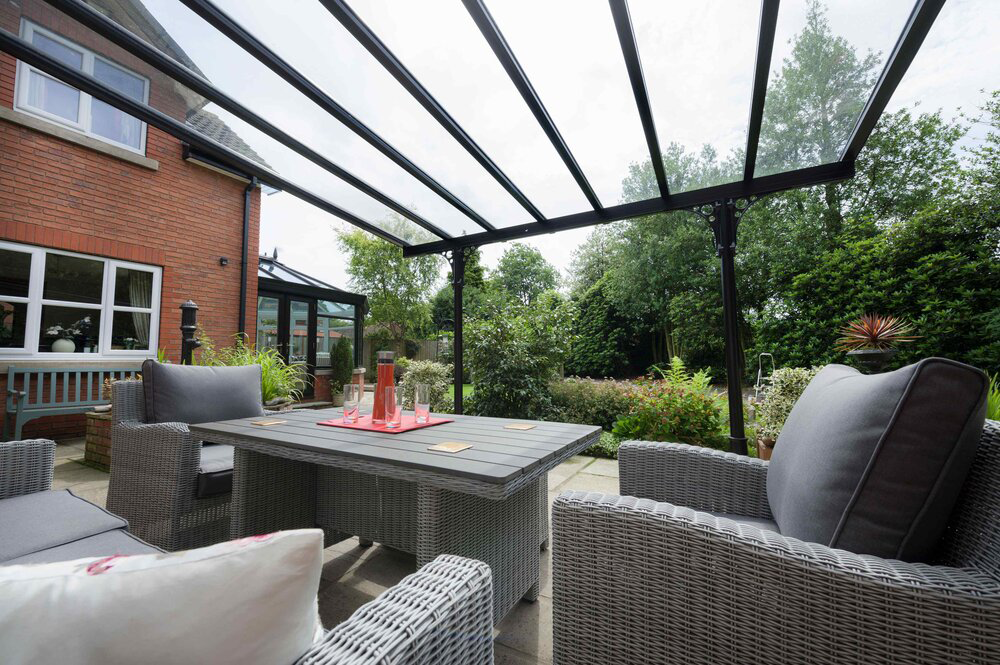 Every Verandah is bespoke so it can be designed to fit your specific requirements. Available in a range of sizes to suit any outdoor space, the Verandah is extremely versatile and can be designed in a standard lean to, hipped and L shaped configurations.
The bespoke nature of The Verandah makes it perfect for any outdoor application, from small garden spaces requiring shelter to grand designs of a more bespoke nature.
Verandah Features
Technical Details
Traditional aesthetics include posts, column covers and brackets
Round or Square posts available
High performance, solar reflecting roof glass
Base fixing plate can be hidden beneath ground level or above
Available with 24mm double glazing or 25mm polycarbonate
Easy installation & can be installed in just one day
Partially assembled for ease of handling
No minimum order and free UK delivery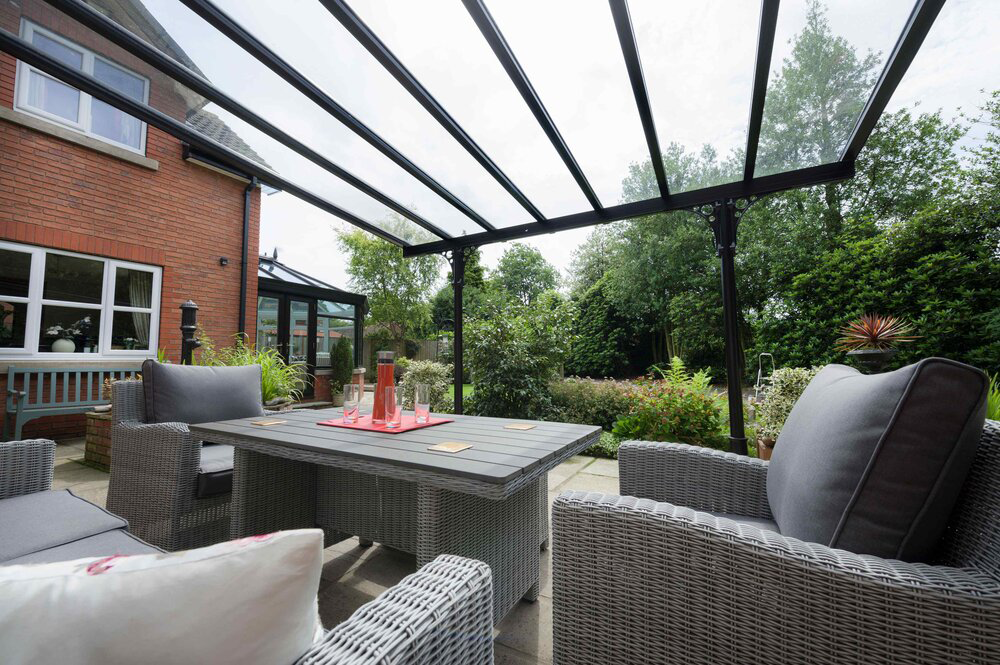 Personalise your Verandah by adding a splash of colour to your outdoor space. The Verandah is available in any RAL colour, giving you a choice of over 200 colour options!
On trend colours included dark green, Anthracite grey and blue, but you can customise your colours to fit your unique outdoor space.
Want To Know More
If you want to know more details about our unique Verandah system, give one our team a call on 01642 309 576 and we'll be happy to discuss with you!
If you would like a quote on The Verandah, click here to visit our easy to use quote form and our team will get straight on it.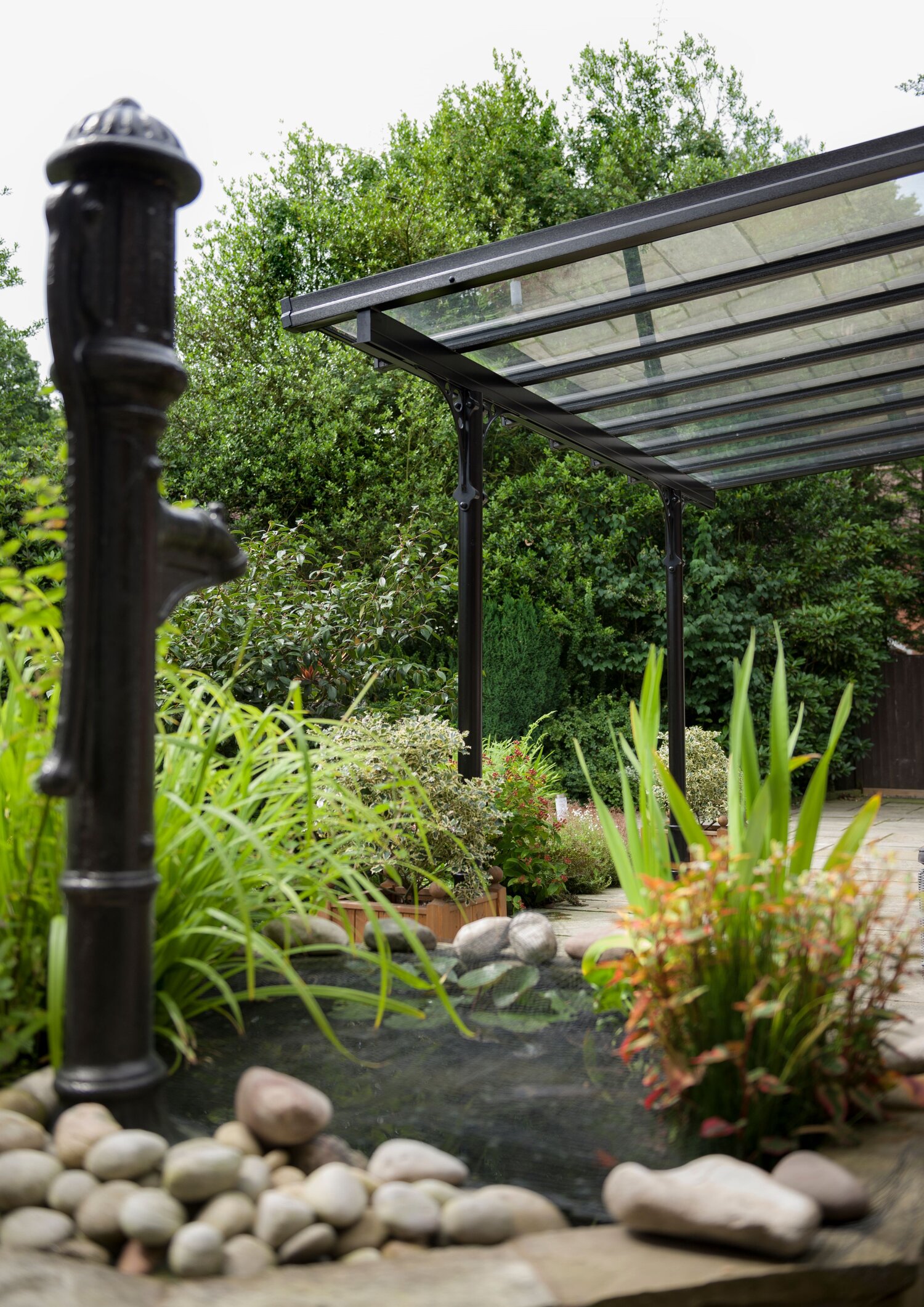 Verandah Gallery