Securing homes
since 2008
01642 309 576
(Open Today 9am - 5pm)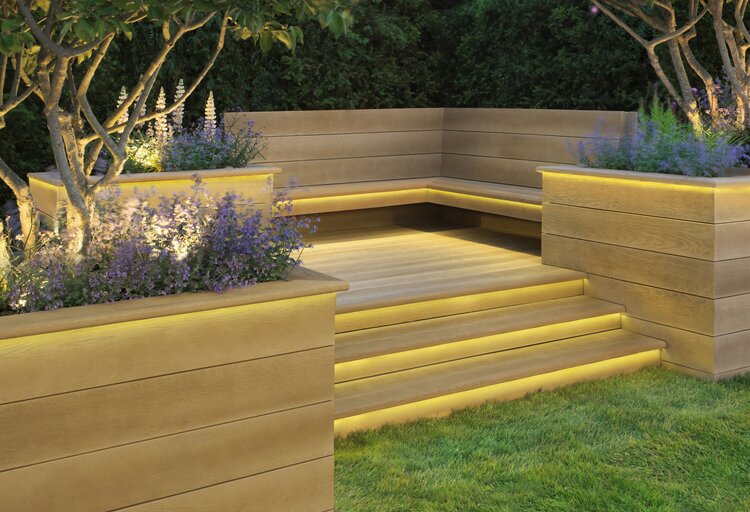 Golden Oak
Maintaining the same appeal as in the Enhanced Grain range, our Lasta-Grip Golden Oak decking provides the elegant look of freshly sawn Oak.
Combining distinctive wood grain with textured strips for maximum slip-resistance, these decking boards are as safe as they are stylish, and they are suitable for both residential and commercial environments.
RRP Pricing: £98.94 per board. 1.36 boards per m2.
Specification:
Board size: 200mm x 3600mm x 32mm
Coverage: 1.36 boards per m²
Weight: 12.9kg per board
Product code: MDL200G
Coppered Oak
Lasta-Grip in the popular Coppered Oak shade provides a tasteful decking option for areas where the shades of hardwood are desirable but visible anti-slip measures are required.
The beautiful wood grain is still clearly evident, and the textured strips provide reassurance that safety needs are catered for.
RRP Pricing: £98.94 per board. 1.36 boards per m2.
Specification:
Board size: 200 x 3600 x 32mm
Coverage: 1.36 boards per m²
Weight: 12.9kg per board
Product code: MDL200C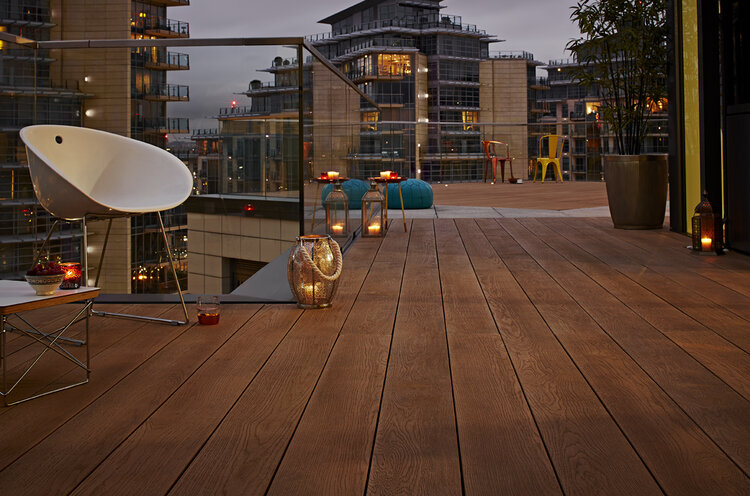 Millboard Resources: