Securing homes
since 2008
01642 309 576
(Open Today 9am - 5pm)
What's Included:
We believe our 'First Class Installation' package offers an unrivalled level of service and commitment to our customers. Every hot tub order with GFD Homes includes the following:
Unloading & positioning of hot tub
Unwrapping & packaging removed and taken away
Wiring into the control box/pre-installed isolation switch
Steps built
Accessories fitted where ordered (cover lifter, etc)
Hot tub filled with water
Fully set up & tested before leaving site
Detailed talk on chemicals and maintenance, and product demo of features and functions
Follow up call from our aftercare team
On The Day:
Following a completed pre-delivery check and confirmation of delivery date from our customer service and logistics teams, a two man team will deliver the hot tub to the property. If going through a doorway or passageway please allow at least 50mm extra each side. Please also allow enough space for the hot tub to turn any corners.
At this point our team will have a quick check to ensure the site has prepared in line with our site preparation requirements. You will have received details on this after placing your order.
The tub will be unwrapped and inspected, the electrical supply which has been installed to our specifications will be connected to the hot tub control box. Please note that you will need to have the power supply installed prior to delivery by a trained electrician as this is not part of the package. Some hot tubs will need a safety circuit breaker isolator switch no more than 3 meters from the hot tub, depending on the AMP of the hot tub. For required AMPs needed for each hot tub please contact us. To find out more about site preparation please see our web page for details.
Accessories such as steps will be assembled, cover lifters where ordered will be fitted and you will be given a demonstration of the main features of the hot tub. Packaging will be removed from site for safe disposal.
Our aftercare team will check in with you a few days after your delivery to check everything is OK and to check if you have any further queries.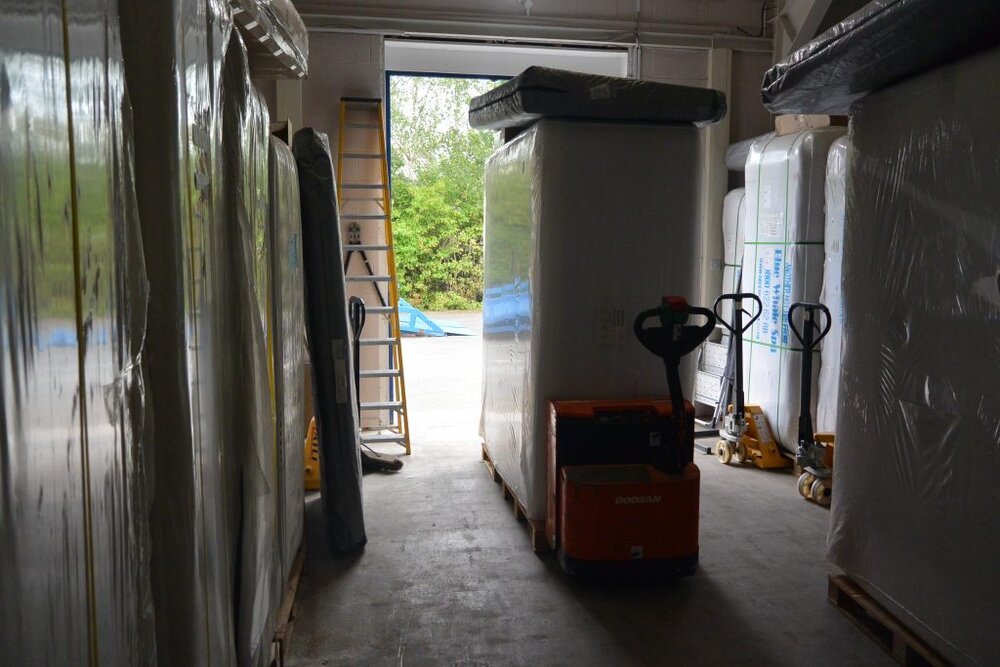 1 - Picking the tub from our warehouse…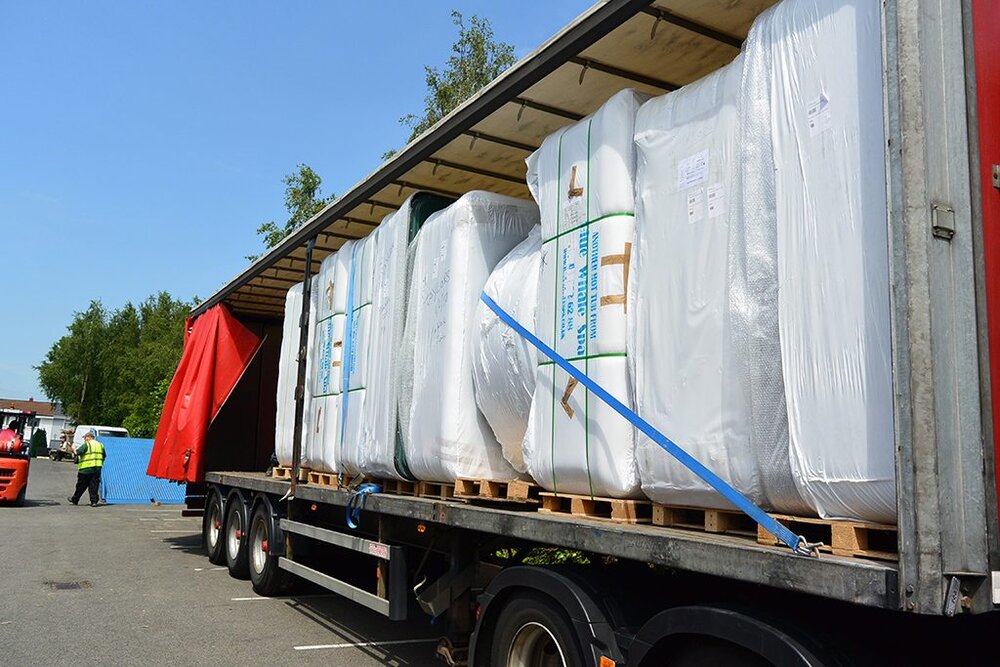 2 - Loaded onto the delivery wagon…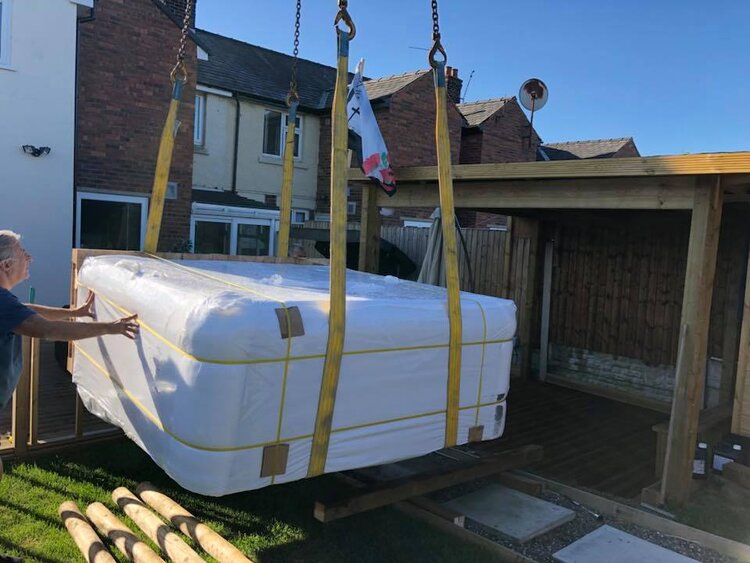 3 - Site delivery (crane pictured is not always required)…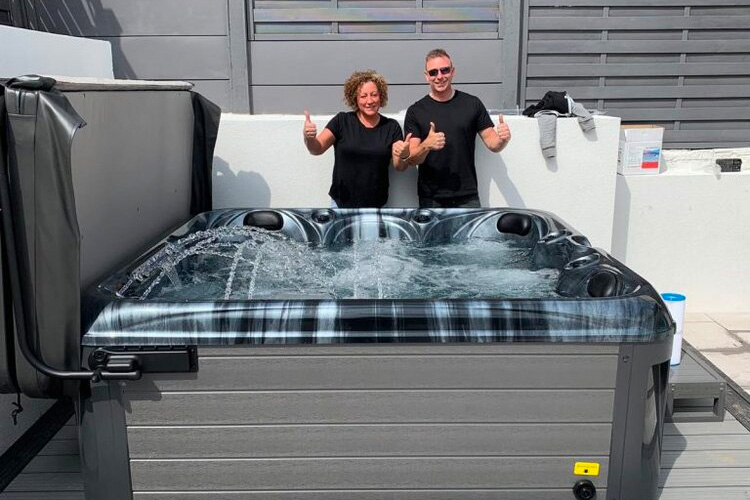 4 - Time to enjoy!
Delivery Costs Beyond the UK Mainland:
For delivery to Northern and Southern Ireland, Scottish Islands, Isle of Man, Isles of Scilly, and Channel Islands, please contact us for delivery charges.
On all overseas orders please contact us for delivery charges.
Delivery Cancellation:
Delivery will need to be cancelled with at least 48 working hours notice. If we are noticed later than this point then there will be a cancellation charge of £150.