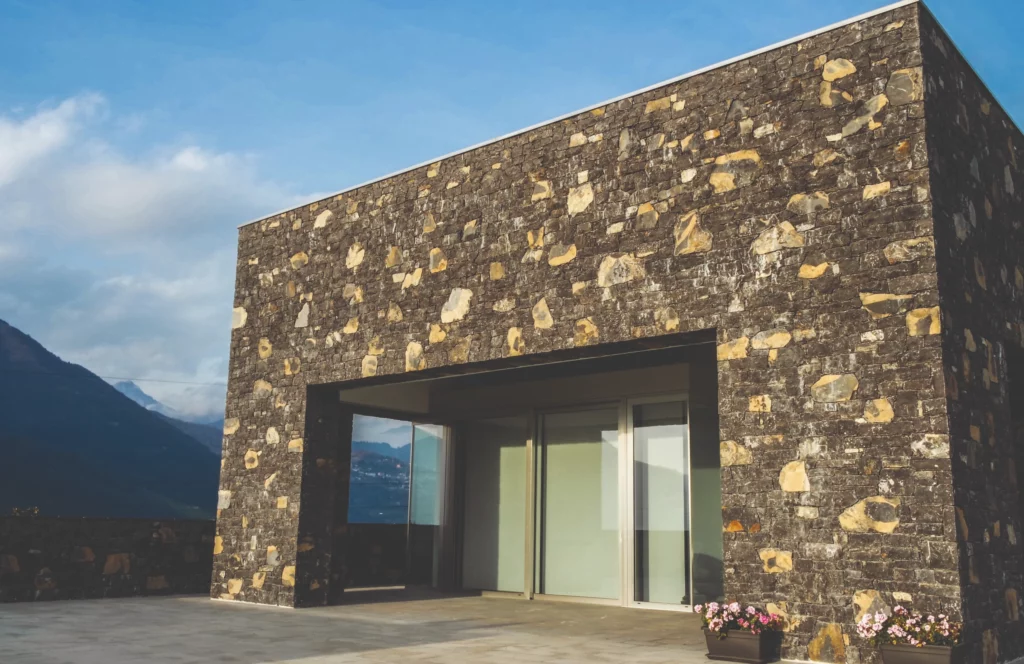 Sliding patio doors were popular for many years, particularly during the '80s and '90s, but became less favoured with the sudden popularity of bi-fold doors. Now, sliding patio doors, like flares, are making a comeback, with the introduction of modern designs and materials which offer a range of new benefits and have brought the sliding door back on-trend.
Enhanced views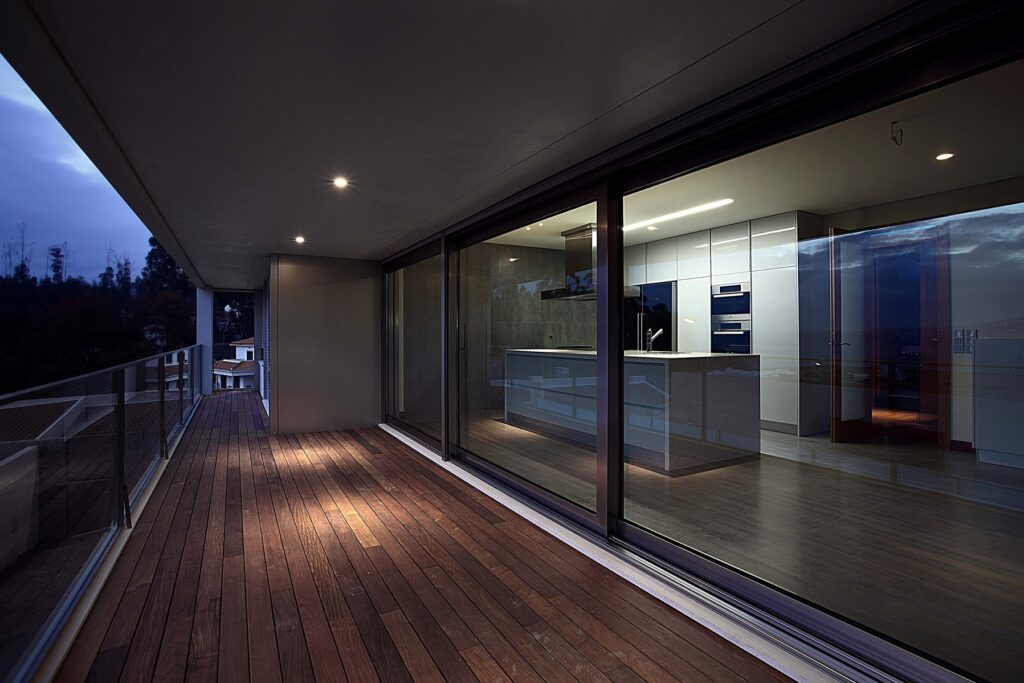 The latest materials and technology have made it possible to produce sliding patio doors with much larger panes of glass. These larger glazing areas offer enhanced views of your garden, with greater uninterrupted vistas. Generous panels of up to 3.5m, such as those available in Reynaers patio doors, allow even more light to flood into your room and enhance your view.
Space-saving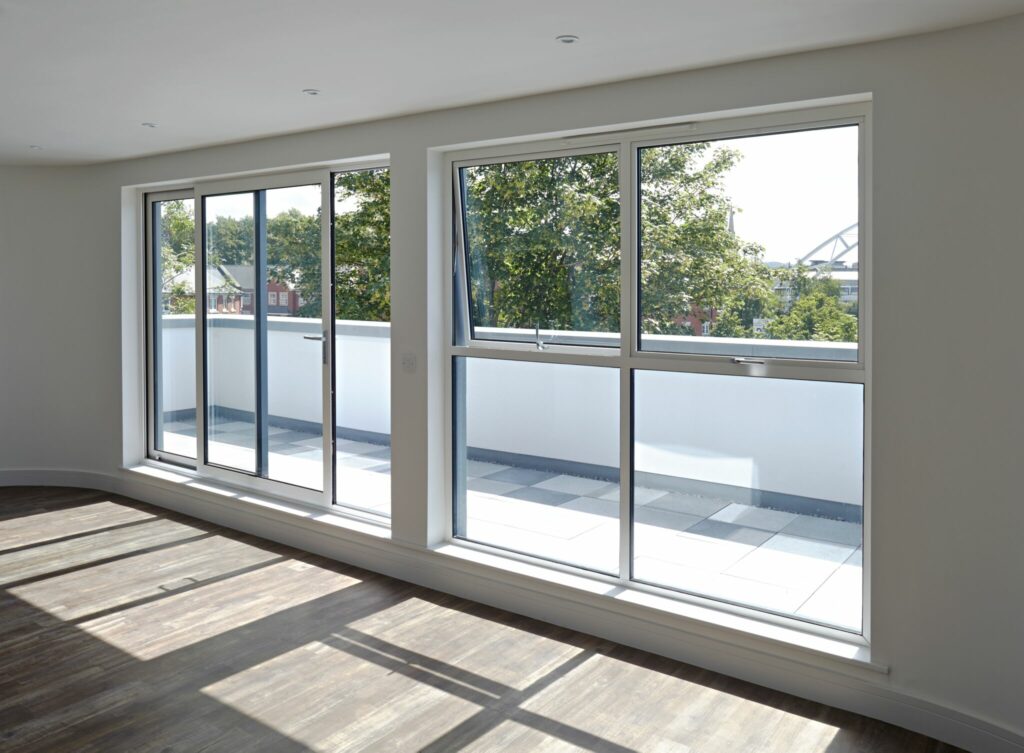 Sliding doors will be a more suitable option than bi-folds if space is at a premium. For example, if your sliding doors open out onto a balcony or small terrace, bi-fold doors opening outwards would take up valuable outside space. Similarly, inward opening bi-fold doors eat into the usable space in your interior room. Sliding doors have a clear advantage if you want to maximise the space available when the doors are open.
Smooth gliding
Large glass panels are, of course, heavy, but modern sliding doors incorporate easy-glide technology, allowing you to open them effortlessly. The lift and slide mechanism used in aluminium patio doors such as the Reynaers CP130 and CP155 patio doors provide a smooth and simple operation.
Merging the boundary between house and garden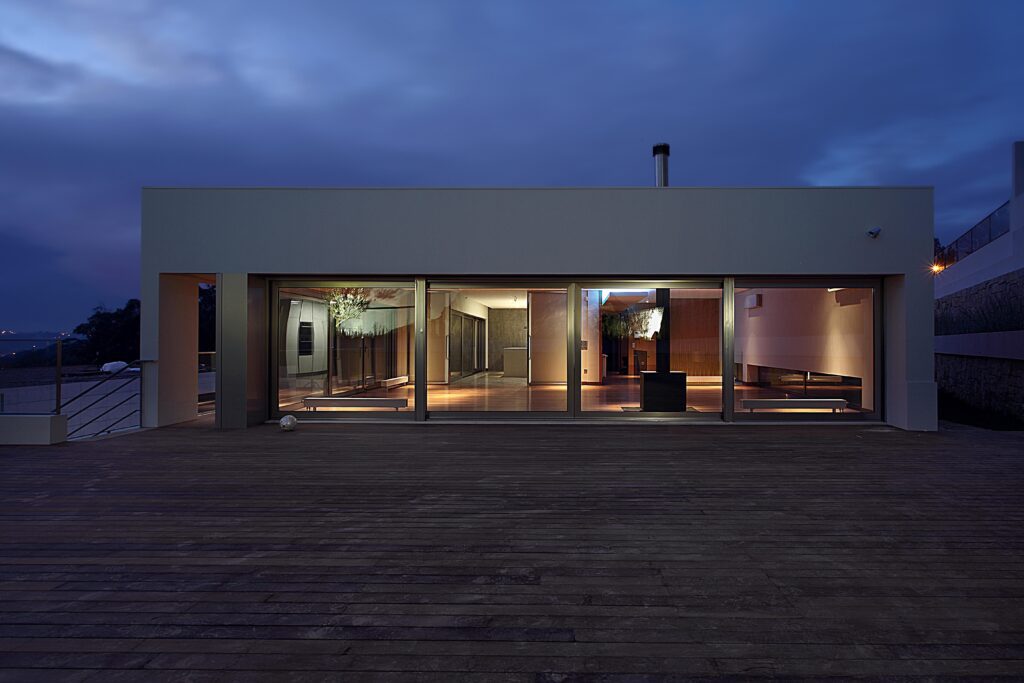 Sliding patio doors are ideal for creating an apparently seamless transition between indoors and outdoors. This is particularly effective where flooring can be continued from inside to out, such as ceramic tiles designed for both interior and exterior use. Opening up your sliding doors instantly unifies the garden with the house and creates an ideal space for entertaining. Guests can wander freely between an indoor reception room and your garden, creating a spacious area for dining. If the British weather threatens to spoil a garden party, guests can quickly retreat indoors and still enjoy the views of the garden from inside your home.

If you are designing an extension, you may have the opportunity to incorporate sliding patio doors in a standout design. Used in a corner layout, two sliding doors meeting at a right angle create a striking effect for your home.
The latest technology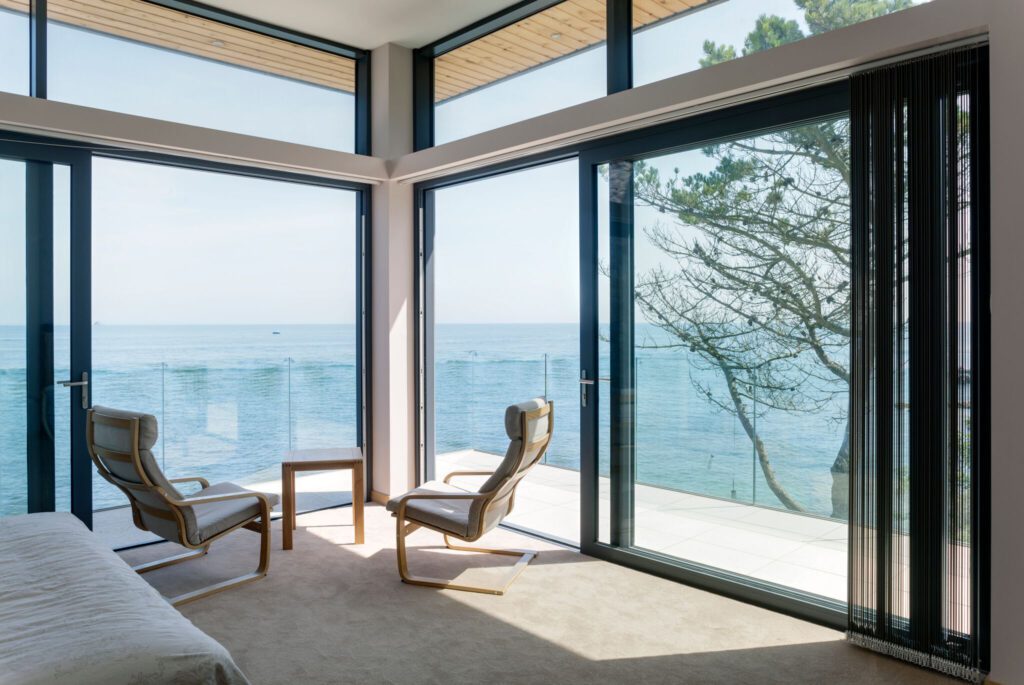 In the past, large sliding doors could contribute to heat loss in your home. More recently, improvements in thermal technology have helped to minimise heat transfer through sliding patio doors. If you are replacing old patio doors, you will find that our new sliding doors are more energy-efficient, so the comfort of your room is not impacted by winter weather. Some types of glass can also restrict heat transfer from the sun and UV rays from passing through the window. For example, low emissivity glass features an invisible coating which helps to prevent heat from escaping by reflecting it back into your room. Some designs, such as the Smart Visoglide Plus, incorporate insulation inside the frame to avoid heat loss.

Another concern associated with some old-style patio doors was security. Modern sliding patio doors feature more sophisticated locking technology, so there's no need for you (or your insurance provider) to be concerned about any impact on the security of your property. Safety is also no longer an issue associated with sliding doors, with toughened safety glass as standard and the optional upgrade of laminated security glass.
Slimline patio doors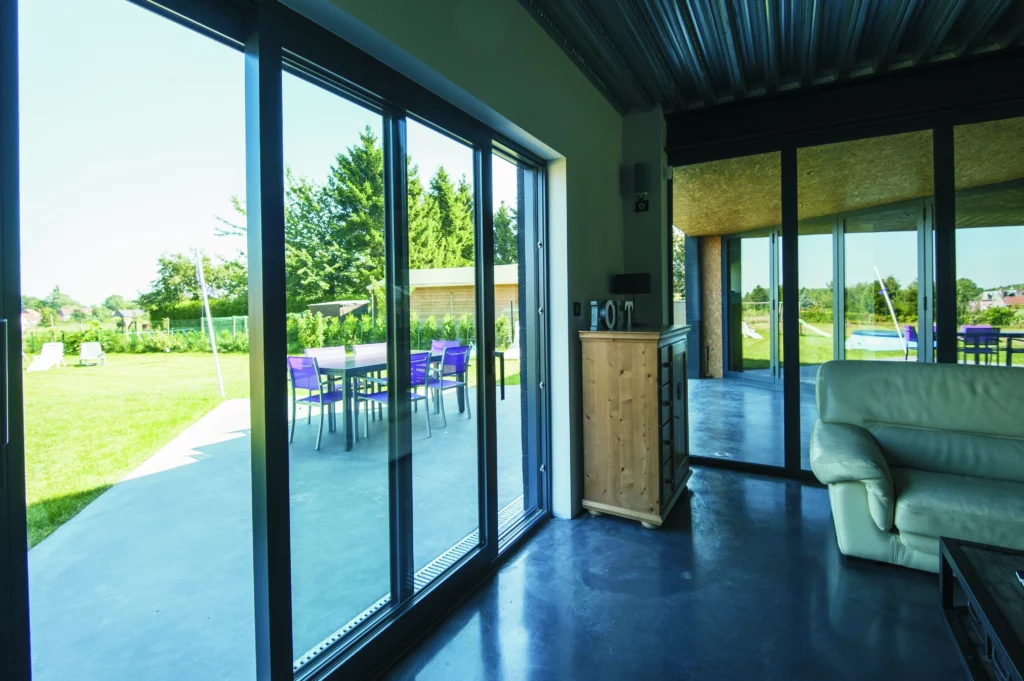 For optimal views and light, slimline sliding doors are the perfect solution. They offer a sleek minimalist look and are right on-trend. With visible frames kept to an absolute minimum, these doors are super slim and appear almost exclusively glass. Slimline frames are usually manufactured from aluminium or steel since these materials have the strength required even in an ultra-thin frame, whereas timber and PVCu usually do not.
More options for window furnishings
Bi-fold doors can limit your options if you would like to have window furnishings. This depends on the direction of opening, but where bi-fold doors open inwards, you may need to have specialist blinds made to measure. With sliding doors, you have more options for your window furnishings, as standard blinds can be fitted from above the doors.
Ventilation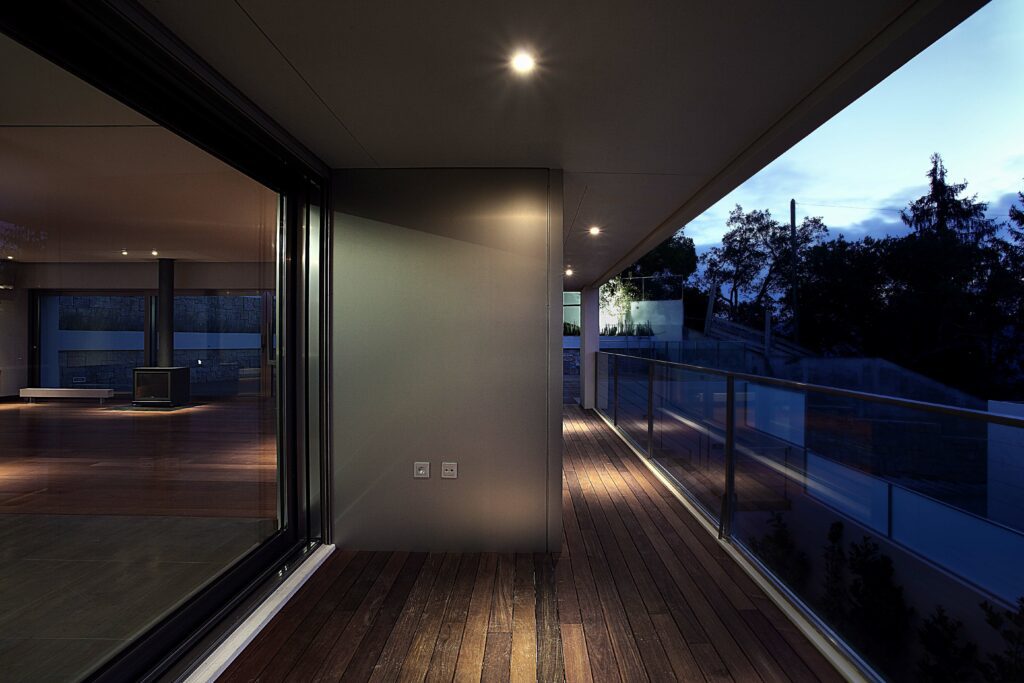 Sliding patio doors can enable a room to be ventilated either gently or rapidly as they can be partially opened without being obtrusive. We all have a greater awareness of the value of airing rooms regularly. Sliding patio doors can be opened just slightly without obstructing your view for a very gentle airflow into the room when guests are over. Some types of sliding doors (including the Reynaers CP130) can be locked in a partially open position, so you can be sure of just the right amount of ventilation without compromising security. When the doors are fully open, you can ventilate your room thoroughly in just moments.
Choose from a range of premium quality doors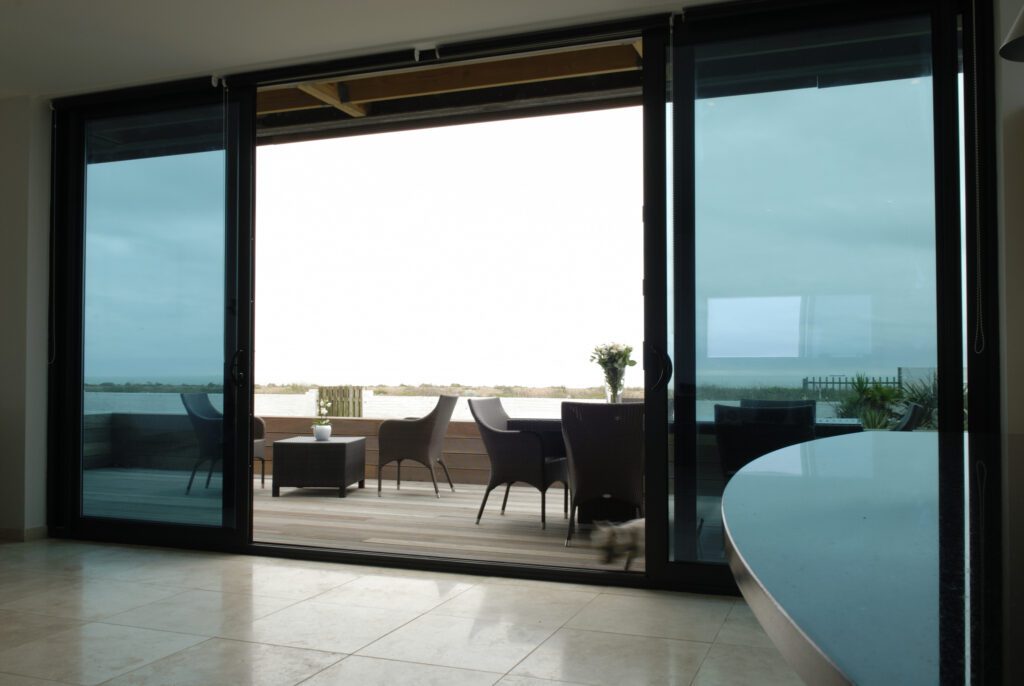 Replacing old patio doors can give your room a completely new look. At GFD Homes, our range includes the highly popular Smart Visoglide Plus door, which features expansive glazing, minimal sightlines and a choice of configurations for opening and static panels. High-quality runner mechanisms mean your Smart Visoglide door glides open smoothly and will continue to do so.

With premium options such as the sliding doors from Reynaers, you can enjoy the luxury of doors that architects have chosen for some of the finest and most prestigious house designs. Crafted using cutting edge technology, they are available in a range of configurations and colour options, all designed to lend a striking appearance to your home.

Reynaers doors incorporate a range of features which optimise strength and durability, so you can be sure that your doors will continue to look stunning and operate perfectly for years to come.
Explore our extensive range of sliding patio doors online at GFD Homes. Our expert team is here to answer any questions you have, so do get in touch if you want to learn more about our range of sliding patio doors and how they can enhance your home.