Adjusting your composite door hinges can be a tricky but rewarding task. You might need a little patience and skill, but with careful attention to detail, you'll ensure your door is functioning properly and looks as good as it did when it was first installed.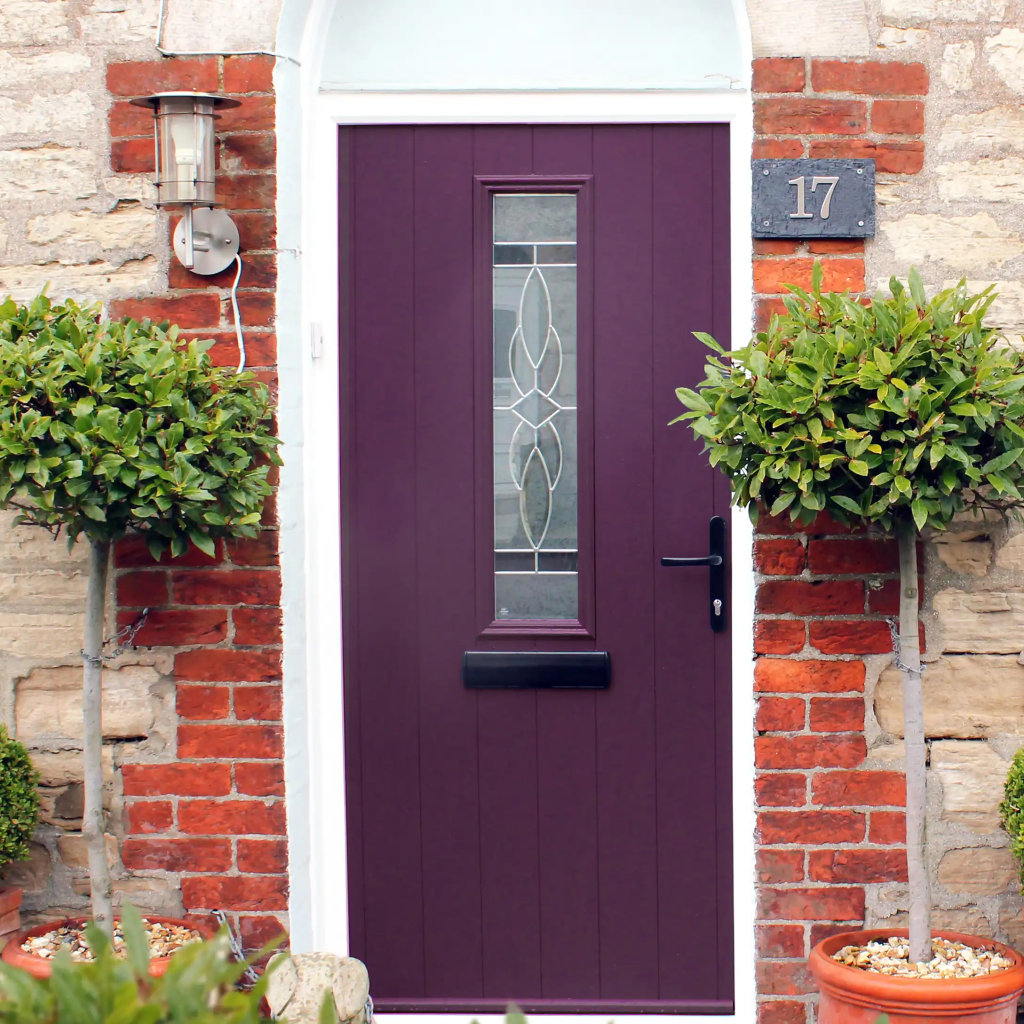 With so many Solidor Composite Door styles available, there's something for everyone to choose from.
Why is your composite door catching on the door frame?
Composite doors are becoming more popular by the day, with many homeowners choosing this style as their new front door, over traditional wooden doors due to the large range of benefits they offer. However, one of the only problems with composite doors is that they may possibly warp and catch on the frame over time.
This happens when the weather suddenly changes in humidity or temperature, causing the door to warp, gaps in the frame and difficulty in opening and closing the door.
For a guide on how to adjust Double-Glazed doors, click here.
How to check if your composite door needs to be adjusted
You can determine whether your door hinges need to be adjusted by doing the following:
Examining the corners – By doing this, you'll be able to check if the corners of the door align with the mitres of the frame. If they don't align, the door hinge needs adjusting.
Using a leveller – If you place a leveller on top of the door, you can determine if it's sitting correctly within the frame. If it isn't sitting correctly, the hinge needs adjusting.
Assess the gap – As you open the door slightly from the lock side, you should observe if the gap remains consistent along the entire length of the door frame. If it isn't consistent, the hinge needs adjusting.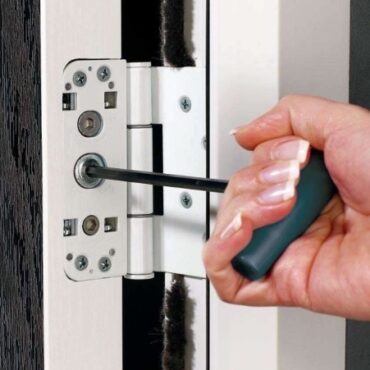 When it comes to adjusting composite door hinges, be careful not to over tighten the screws.
What you need to adjust composite door hinges
As long as you have the right tools to start with, adjusting the hinges shouldn't be too difficult of a task (you might want to lure someone in to help you). Here are a few things you'll need:
Tape measure
To help you take accurate measurements.
Hammer
You might need this for when adjusting the hinge and raising the door.
Screwdriver
To help you to loosen/ tighten the screws (If you have an electrical one, you can use this to help you speed the job up).
A leveler
This will help you to determine whether the door is straight or not.
The correct Hex/ Allen Key
Some screws may require a Hex/ Allen key (make sure to have the right size).
It's always good to double check that you have the right tools you need to do the job.
How to adjust composite door hinges
If you have all of the tools above, great! Now you can adjust your composite door hinge.
Please note: It's extremely important to understand that all doors have different hinges, so there is not one definite way and each way will differ slightly.
These instructions below are for adjusting Challenger 3D Butt Hinges. Follow the right instructions for the type of adjustment you need to make.
Compression Adjustment + 0.5mm – 0.5mm (5mm Allen Key)
Slowly remove the top cap.
Verify pin alignment using the mark located on the top of the pin. If the mark's facing the door sash, this indicates a neutral adjustment setting.
If you need to increase compression, just rotate the pin so that the alignment mark moves closer to the door frame.
If you need to decrease compression, rotate the pin so that the alignment mark moves away from the frame.
Vertical Adjustment + 3.0mm – 0.0mm (5mm Allen Key)
Slowly remove the bottom cap.
To raise the door sash, you need to turn the vertical adjustment screw clockwise. Make sure all the other hinges are adjusted equally.
To lower the door sash, just turn the vertical adjustment screw anti-clockwise. Again, make sure all the other hinges are adjusted equally.
Lateral Adjustment + 2.00mm – 2.00mm (4mm Allen Key)
Remove the side cover caps.
You'll need to rotate the lateral adjustments drives in the direction needed, ensuring that each pair of alignment marks are at the same point.
Please note: It is always recommended to make any adjustments gradually, aligning every pair or marks on each hinge until you reach your desired adjustment. Never fully adjust just one adjuster only or one hinge only.
Double check to see if the doors swing freely and close securely, without getting jammed and if this is the case, well done! You have successfully managed to adjust the hinge of your composite door.
Here's a Solidor Composite Door helping to add the 'wow' factor to this front entrance.
By following these steps, you can make sure you adjust your door hinges safely and efficiently everytime, however, if you don't want to keep readjusting your composite door, it may be better to invest in good quality doors, something we're proud to have a large range of here at GFD Homes.
To check out our fabulous collection of Solidor Composite Doors, click here, or alternatively if you have a few questions, just get in touch with our team.
FAQs about Adjusting Composite Door Hinges
Why does my composite door keep dropping?
If your composite door keeps dropping, it means your door hinges have become loose.
Why won't my composite door close?
If your composite door won't close, this is most likely down to an ill-fitting frame or door.
How long do composite doors last?
With a minimum lifespan of 30 years, composite doors have been made to last.