With the festive season quickly approaching and winter just around the corner, now is the perfect time to give your home a festive makeover. One of the most impactful ways to achieve this is through a new front door.
For many homeowners, the front door isn't just an entry point of the home; it's the first impression your home makes on visitors and sets the tone for what lies beyond.
So, if you're dreaming of a Christmas season adorned with a fresh, welcoming front door, we highly recommend placing your order as soon as possible to ensure delivery is just in time for the big day.
Here are just a few of the main benefits a new front door can bring to your home:
1. Elevate Your Home's Aesthetics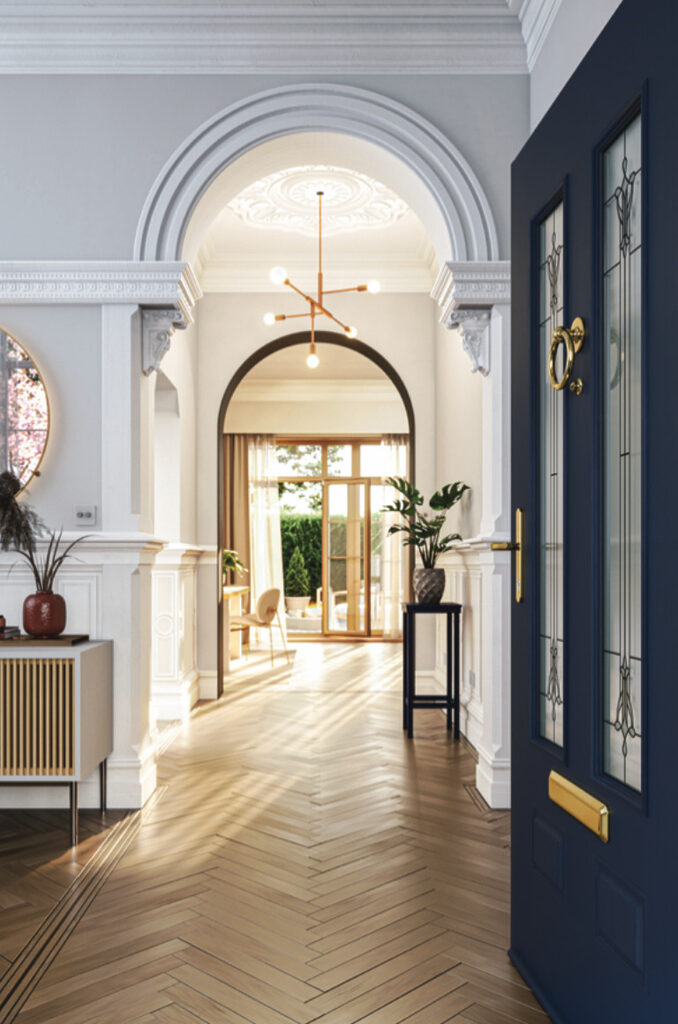 Here's a stunning Solidor Edinburgh 2 Composite door helping to give an elegant feel to the space. 
A new front door can transform the look of your entire home. Whether you prefer a classic, timeless style or a bold, modern design, a fresh front door can enhance your home's aesthetics and set the stage for holiday decorations.
With various designs, materials, colours and finishes available to choose from, you can choose a door that compliments your home's architecture and reflects your unique taste. 
2. Boost Kerb Appeal 
For many of us, the holiday season often means welcoming family and friends into your home for dinners, parties and a general get togethers.
A new front door can greatly enhance your kerb appeal and create an inviting atmosphere for your guests from the get-go. As they approach your home, they'll be greeted by a beautiful, well-maintained entrance that sets the tone for a memorable holiday visit.
3. Increase Energy Efficiency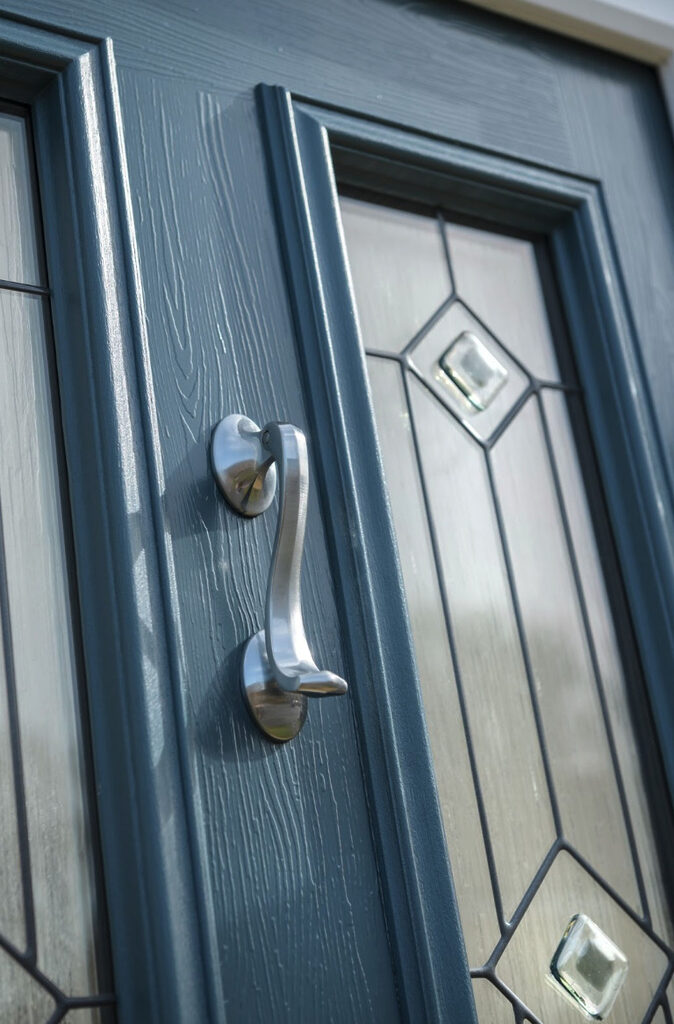 With the winter season quickly approaching, you'll be pleased to hear that a new front door can help provide better insulation and waterproofing for your home. Not only will this keep you much warmer and cosier during the cold winter months, but you'll also save money on heating costs too.
An energy efficient front door not only contributes to your comfort but also makes for a more sustainable and eco-friendly home.
If you're looking for a door that will help with energy efficiency, we'd definitely recommend taking a look at our Comp Door composite doors range. This is a popular range that many homeowners love and the Comp Door is also the first timber core door to achieve a 1.4 /m2K U value, which is terrific!
4. Enhance Security 
Security is a top priority for any homeowner and a new front door often comes equipped with advanced locking systems and sturdy construction, improving your home's security. This peace of mind is invaluable, especially during the holiday season when many of us have valuable gifts inside.
At GFD Homes, we understand the importance of good quality doors that provide excellent levels of security. That's why all doors purchased on our website come with 3 star diamond locks as standard.
5. Create a Warm and Welcoming Entryway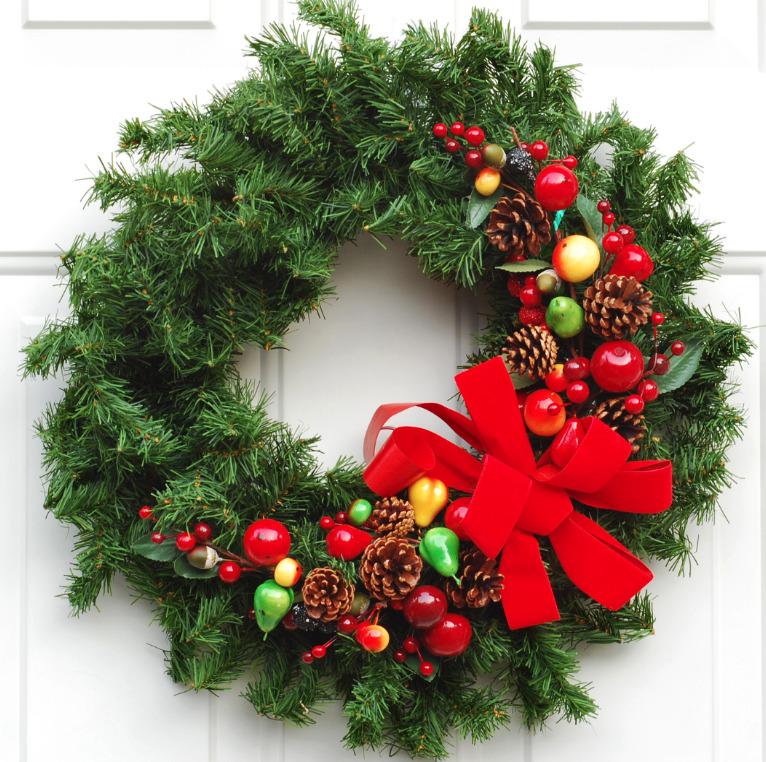 The holiday season is a time for warmth and hospitality and your new front door can be the centrepiece of a welcoming entrance. Consider adding wreaths, garlands and festive decorations to complete the transformation.
With a new front door, you'll be able to create an inviting atmosphere that makes your home the perfect place to celebrate Christmas. 
Order Now, Don't Delay! 
Ordering a new front door just in time for Christmas is an excellent way to transform your home and enhance your holiday season. From aesthetics and security to energy efficiency and kerb appeal, these are just a few of many benefits you'll receive by opting to purchase a new front door.
As we're now in the peak season, we'd recommend placing your order as soon as possible to ensure delivery is just in time for a Christmas transformation that you and your loved ones will appreciate for this and many years to come.
If you have some questions about our products and would like to speak to a member of our team, please call us on 01642 309576.
To visit our website and start browsing, click here. 
FAQs about ordering a door in time for Christmas delivery  
When should I order my front door to ensure delivery is in time for Christmas?
As we're now in the peak season, we'd recommend placing your order as soon as possible to ensure delivery is in time for Christmas. 
Is there anything I can do to help ensure delivery in time for Christmas?
One way customers can help to avoid delays in the process is by checking and approving the survey report as soon as you're able to, along with completing payment on time.
Can I add holiday decorations to my new front door without damaging it?
Yes, you can add holiday decoration to your new front door without damaging it.
We'd recommend using wreath hangers or removable adhesive hooks to hang decorations without needing to drill holes in the door.
What happens if I order past the Christmas cut off date?
If you order past the Christmas cut off date, you'll receive your new front door after the Christmas period on the next available date.
Don't worry though! After placing your order, we'll keep you notified every step of the way regarding survey and delivery/ fitting dates.