When it comes to your home, every detail matters. From the outside entrance to the interiors, even the smallest of elements can significantly impact the overall appearance of your home.
One such element that often goes unnoticed but can play a crucial role in enhancing the appeal of your home is the colour of your front door. It's the first impression visitors and passersby have of your residence.
That's why we're thrilled to announce that Door Stop has just added 6 new stunning door colours to their collection.
Say goodbye to standard and conventional door colours; it's time to embrace the beauty of Agate Grey, Pebble Grey, Fern Green, Pastel Blue, Turquoise Blue & Purple Violet doors.
1) Agate Grey – A Timeless Classic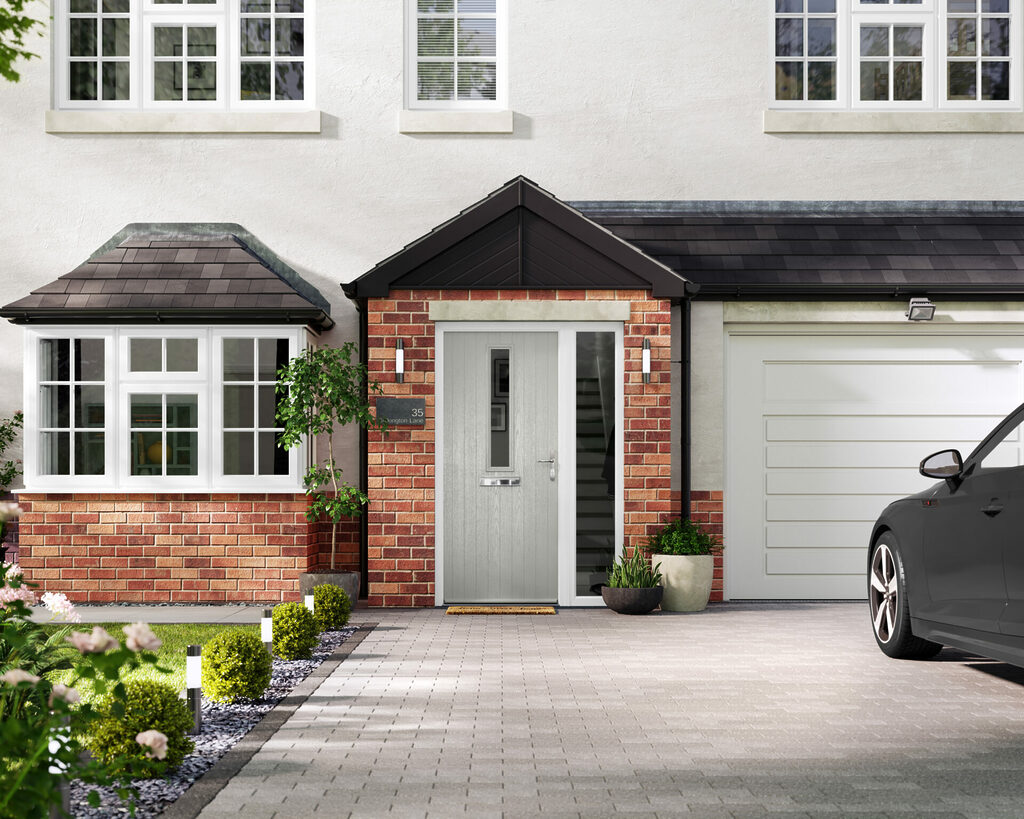 The first addition to Door Stop's colour collection is Agate Grey. This colour exudes sophistication and timelessness. It's the perfect choice for anyone wanting to create a classic and elegant ambiance in their home.
Whether you have a modern or traditional interior, Agate Grey doors will seamlessly blend in and add a touch of refinement to your space.
2) Pebble Grey – Subtle Elegance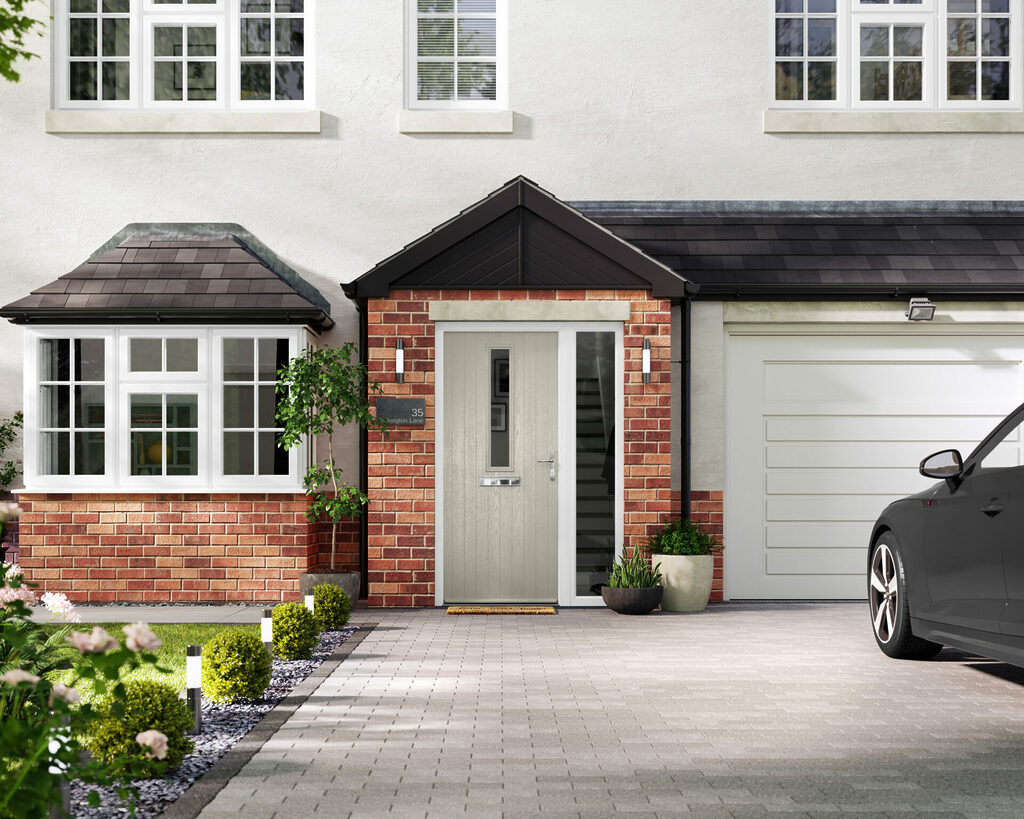 Pebble Grey is a versatile colour that strikes a balance between sophistication and subtlety. It's neither too dark nor too light, making it an excellent choice for homeowners who prefer a natural yet elegant look.
This shade is the perfect canvas for enhancing your home's overall kerb appeal.
3) Fern Green – Nature's Tranquillity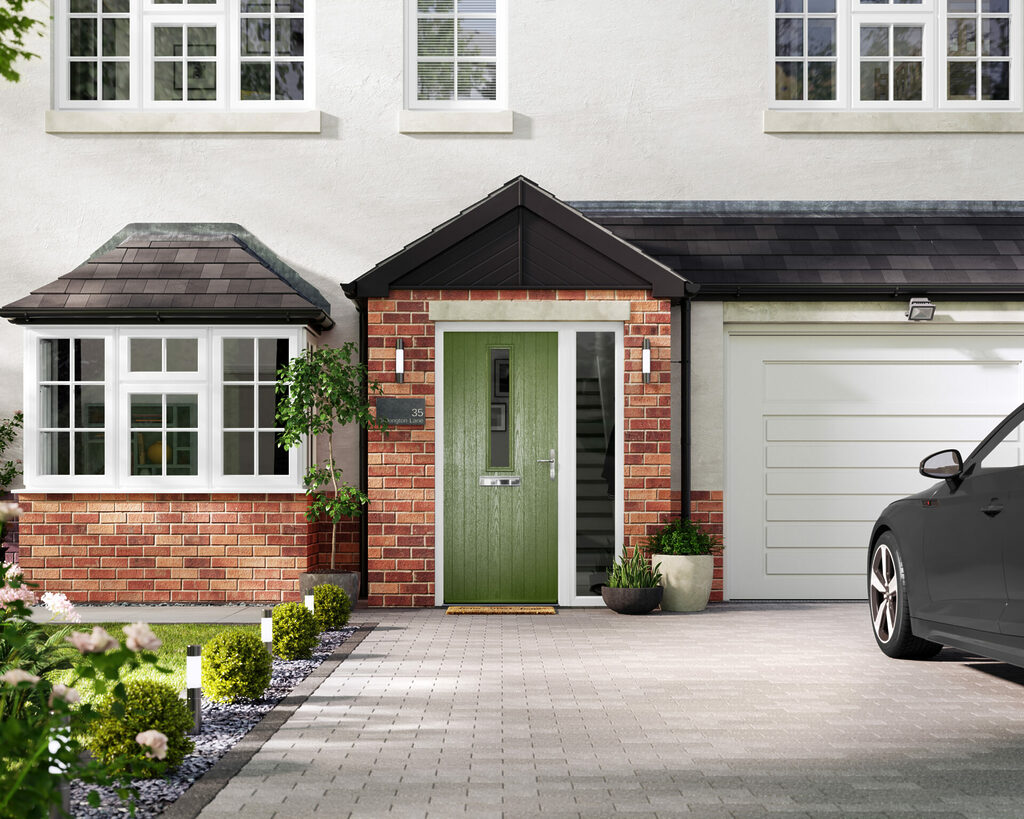 Green symbolises freshness, tranquillity and the beauty of nature. Fern Green doors bring a touch of the outdoors into your home. It's a versatile colour that suits rural and urban properties well.
Whether incorporated into your interior design or used as the colour for your front door, Fern Green will welcome you with open arms, inviting you to reconnect with the true beauty of nature.
4) Pastel Blue – Serene and Inviting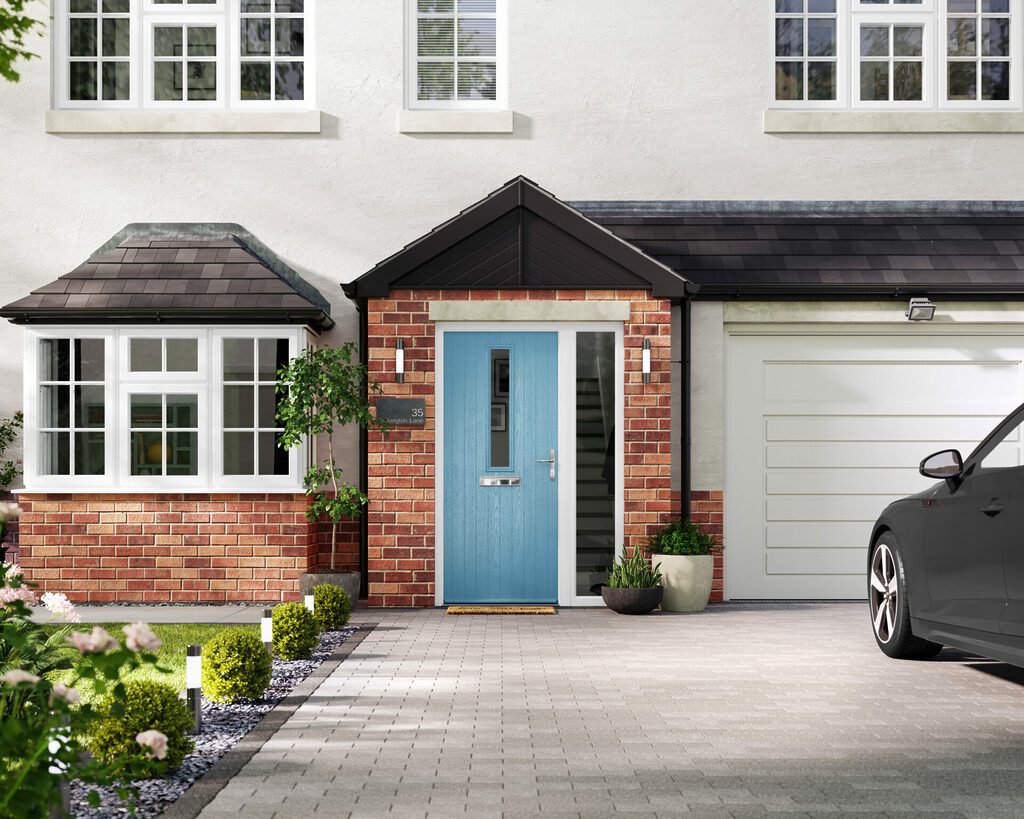 Pastel Blue is a colour associated with serenity and calmness. It evokes feelings of relaxation and tranquillity, making it an excellent choice for homeowners who really appreciate the calmness of coming home.
The gentle and inviting aura or Pastel Blue doors will help you unwind after a long day.
5) Turquoise Blue – Vibrant and Refreshing
Turquoise Blue is a bold choice that adds a vibrant and refreshing twist to any area. It's definitely the perfect choice for those who want to make a statement and create a lively atmosphere in their living spaces.
With Turquoise Blue, you're injecting energy and personality into a home from the outset.
6) Purple Violet – A Regal Touch
Purple Violet is a regal and luxurious colour choice, adding a sense of opulence and sophistication to any area.
If you're looking to create a majestic and dramatic feel, Purple Violet doors will do the job beautifully.
A colour range for every preference
With so many colours to choose from, there really is something for everyone.
So, whether you prefer timeless classics, subtle elegance, nature-inspired tranquillity, serene blues, vibrant refreshment, or regal opulence, Door Stop has a range of stunning colours that will suit your preference and help you to achieve your dream look.
If you have any questions, please feel free to contact us via 01642 309576 or alternatively, click here to visit our website.
To start browsing our popular Door Stop collection, click here.
FAQs about Door Stop's 6 New Colours
Are the new colours suitable for all types of homes?
Yes, all 6 new colours have been designed to complement a variety of architectural styles, from modern to traditional and any colour has the potential to add character and charm to your home's front entrance.
When are these colours available and how do I choose one?
All 6 new colours are available from today. Just head over to our GFD Homes Designer where you'll be eased along the different door options, including colour choice. Here you'll be able to select from a range of colours (including the new ones).
Do these new door colours require special maintenance?
Although these new door colours don't require any special maintenance, we always recommend wiping the doors down with warm water (no chemicals) and a clean cloth whenever they get dirty, just to keep them looking their best.