Securing homes
since 2008
01642 309 576
(Open Today 9am - 5pm)
Korniche 3 Pane Bi-Fold Door In White (Satin) - All Doors Fold Right to Left (2000mm x 1810mm)
Your browser does not support the video tag.
Your browser does not support the video tag.
Your browser does not support the video tag.
Your browser does not support the video tag.
Your browser does not support the video tag.
Your browser does not support the video tag.
Your browser does not support the video tag.
Your browser does not support the video tag.
Click image to enlarge
Your browser does not support the video tag.
Your browser does not support the video tag.
Your browser does not support the video tag.
Your browser does not support the video tag.
Your browser does not support the video tag.
Your browser does not support the video tag.
Your browser does not support the video tag.
Your browser does not support the video tag.
Click image to enlarge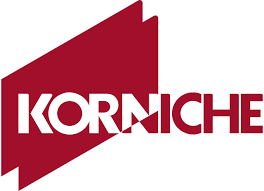 The award-winning Korniche 3 Pane Bi-Fold Door In White (Satin) - All Doors Fold Right to Left (2000mm x 1810mm) door is one of the most innovative doors on the market.
View full specification
---
Korniche 3 Pane Bi-Fold Door In White (Satin) - All Doors Fold Right to Left (2000mm x 1810mm)
The award-winning Korniche bi-folding door is one of the most innovative doors on the market. Thanks to the patented 'speed bead' system, the door can be glazed in minutes as opposed to hours, potentially saving hours of fitting time and making it the 'fastest bi-fold to install'.
Patented 'speed bead' system for fast installation.
No wedge gasket to cut or fit on site.
Hidden gaskets for larger visible glass areas.
Integrated sill and threshold as standard.
PAS24 as standard, including 3-star Yale cylinder.
Burglar-resistant shootbolt handles.
Frame
Ext. Colour
White - (Gloss finish)
Int. Colour
White - (Gloss finish)
Slide direction (viewed from outside)
Left
Configuration
3 Pane (330)
Delivery Method
Assembled
Glass
Toughened - (Refurb)
Hardware
Main Handle
Lever/Lever
Part Q Security
No
Slave Handle
Intermediate
Lever/Lever Colour
Black
Intermediate Handle Colour
Black
Technical
Open direction (viewed from outside)
Outwards
Trickle Vent
None
Sill
None
Threshold
Standard
Overall width
2000mm
Overall height
1810mm
Material & Options:
| | |
| --- | --- |
| Brand/Model: | Korniche bi-folding door |
| Material: | Aluminium |
| Delivery Time: | 15 working days* |
| Glazing: | 28mm Double Glazed |
| Cill Options: | 100mm/150mm/190mm |
| Standard Colours: | Anthracite Grey (RAL 7016 Matt), Black (RAL 9005 Matt), White (RAL 9910 Gloss)/Bespoke RAL Colours (Quote RAL colours here!) |
| Handle Colours: | Grey/Black/White/Brushed Chrome/Brushed Stainless Steel |
| Guarantee: | 10-Year Manufacturers Guarantee |
*Delivery time is a typical example and is dependent on postcode and current workload.
Dimensions:
| | |
| --- | --- |
| Frame Depth: | 84mm |
| Sash Depth: | 75mm |
| Sightlines: | 133mm |
| Max Height: | 2500mm |
| Max Width: | 1250mm (per sash) |
| Max Sash Weight: | 120kg |
Performance:
| | |
| --- | --- |
| U Value: | from 1.5 W/m²K |
| Air Permeability: | Class 2 (300Pa) |
| Water Tightness: | Class 7A (300Pa) |
| Resistance to Wind Load: | Class B3 (1200Pa) |
| 2022 Document L compliant | |
| Security: | PAS24:2016 Enhanced Security Rated |
| BS 6375 Compliant | |
| Passed 50,000 Traffic Door + 10,000 Folding Cycles | |
Measuring Guide for Bi-Folding, Sliding & Residential Doors
Step 1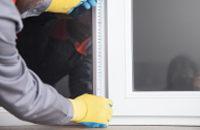 The first step is to measure your brick to brick width and height (NOT the existing frames if there is already a door or window present). This is also referred to as the structural opening.
Step 2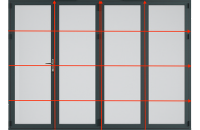 We suggest measuring at three points in both height and width to ensure there are no discrepancies in the brickwork. If you find it runs out slightly, simply work from the smallest size.
Step 3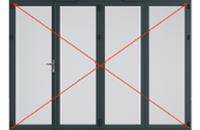 You should also measure the cross corners and take a diagonal measurement if possible to further check the brickwork is running true.
Step 4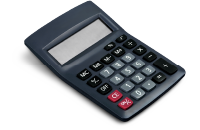 Once you have your brick-to-brick sizes you need to deduct 10mm off the overall width and height. THESE ARE THE SIZES YOU ORDER! The 10mm is the fitting tolerance that will allow you to fit the item easily into the opening. We do not make this deduction for you!
Things to Consider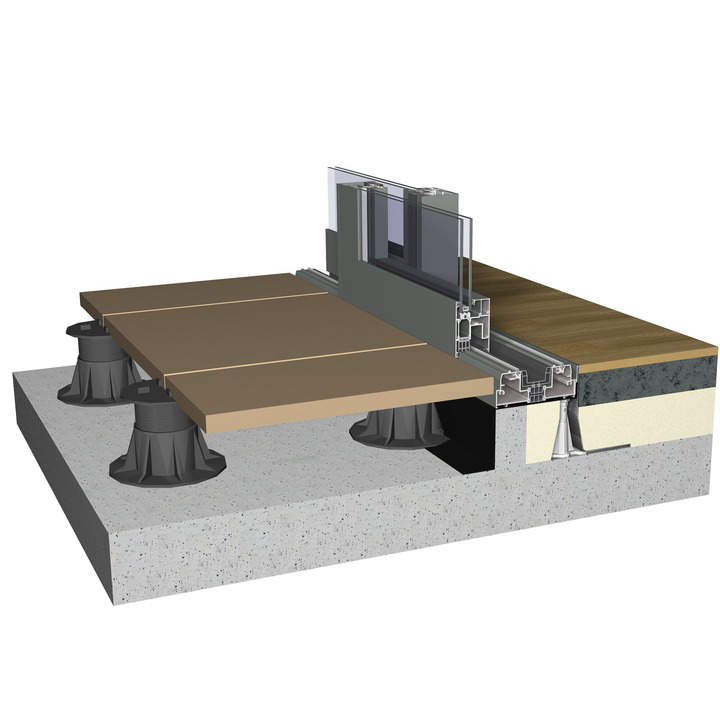 A Reynaers CP130 sliding door shown here with internal flooring and outside floor running flush to the track.
Achieving a flush finish
Use our threshold guides (found in the downloads section) to decide the best threshold and sill option for your doors. Its important to remember that if you are looking for a flush finish, this is achieved by the flooring levels that run up to the track and are the responsibility of the homeowner and the architect/builder. Please speak to your builder or flooring contractor and show them the threshold options if you are unsure.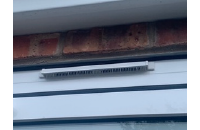 A Smart Visofold 1000 bi-fold showing the trickle vent fitted inside the 42mm add-on. Some products will have the vent fitted in the head profile below the add-on.
Trickle Vents
Due to new 2022 building regulations, there is a good chance any doors going into new extensions (or even refurbishments) may require trickle vents. If you are unsure, please refer to either your architect or local planning office to see if this is a requirement.
If trickle vents are required, your doors will be supplied with an add-on piece to the head jamb. This is included in the overall size you specify, and gives you some extra clearance to allow for plasterboards internally. The trickle vent itself will typically be installed in the head frame or the add-on itself, although this can vary by manufacturer. If this detail is important to you please ask before placing your order.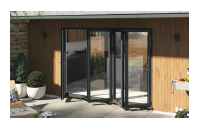 Most bi-folds open outwards to save space on the inside room.
Orientation
Always remember when specifying your opening direction that all doors are viewed from the EXTERNAL of the property. For example, if you select a bi-folding door with the doors sliding left, that is the doors sliing left as viewed from the outside of the house.
If inward opening doors are specified, please ensure you have considered any furniture etc. on the inside of the room. This is particularly important with bi-folding doors, which would need to stack inside the room. (Typically, this is not common and they are ordered opening outwards).
Yes - all of our bi-folding doors meet the new UK building regulations.
If your opening is bigger than the maximum size we can manufacture a bi-fold then we would advise a sliding patio door would be a more suitable choice, as these can be made to bigger sizes.
A bi-folding door is a large, heavy item with a lot of moving parts, and we would only recommend they are fitted by a qualified tradesman. Please consult our installation guides for more information.
If installed correctly, an aluminium bi-folding door will require little to no maintenance. Almost all of the issues reported with bi-folds are down to improper installation, so please exercise caution!
You can select to either have the doors delivered fully assembled or in 'flat pack'. Flat pack orders will have the door sashes delivered separately and the frame delivered in four sections to make up on site, which is ideal for larger doors or homes with limited access. Please note bi-folds over a certain size will automatically be delivered flat pack for ease of transport. Please contact the office for exact details before ordering if further information is required.
Yes, a bi-fold is a very secure product due to the multipoint locking systems anyway. If your door is in a vulnerable area or you are concerned, you can upgrade your door to document Q specification. This improves numerous aspects of the door, including laminated glass. Laminated glass does not smash like a normal pane of glass, and will remain in place even if attacked (much like a car windscreen).
Yes, we can offer marine-grade upgrades for customers who live within 10 miles of the coast.
Deciding which threshold and sill combination you have on your bi-folding door is perhaps the most important decision. If the wrong threshold is selected, you could have issues with floor levels and the door opening clearance. There are various thresholds to choose from, and we recommend consulting the help icon for a detailed explanation of each.
We find that many customers are looking to achieve a flush effect so that the opening from the internal to the external is seamless with the doors open. Please note that if this is the desired effect it should be discussed with your builder, as it is ultimately the floor levels that create a flush effect (not the threshold).
It is also important to consider that the location of the door is relevant, and if your door is prone to receive extreme weather (high winds, heavy rainfall etc), is in an exposed location or is not on the ground floor, then a higher threshold may be more suitable to provide a better weather rating.
You will need to work with your architect and planning officer to clarify if trickle vents have to be included. There are so many aspects of a build that can affect the airflow (air bricks, existing doors, extractor fans etc.) that it is impossible for us to determine this.
Planning permission is not typically required for replacement windows or doors, providing you are not making any alterations to the original aperture.
For windows going into a new build or extension, planning permission will depend on the size and nature of the build itself. Therefore, this is a question that you should check at the build planning stage with your local council or building authority.
For refurbishment projects in a property you own, you will not need any building control or authority sign off providing you are replacing the current doors with an improved or like-for-like product.
For new builds and extensions, the products will need building regulations consent and must meet the current UK building regulations. Further accreditations such as document Q, PAS24 and Secured by Design may not be essential, but check that your architect or authority has not specified this.
If larger glass areas and uninterrupted views are the main concern, then a sliding door is a better choice. A sliding door allows for the doors to be up 2.5 metres wide each, compared to a bi-fold where the maximum is 1200mm. However, a sliding door will always have at least one fixed door so you cannot open the entire aperture as you can with a bi-fold.
We only use industry-leading brands for our products, which is especially important when considering bi-folds as they can vary greatly in quality. We proudly display every brand we supply, and any research into these brands will confirm they are of impeccable quality.
Lesser quality bi-folding doors can be particularly problematic, as this is an item with a lot of moving and operational parts. A lesser quality bi-folding door is likely to require constant adjustment depending on how often it is used, which can get costly. Be wary of any company that does not offer full disclosure on the manufacturer they use.
Below are the different glass options explained, along with when they might be suitable:
Double glazed - the standard glass option, two sheets of 4mm glass with a 20mm thermal spacer bar in between. Suitable for the vast majority of applications and the most cost-effective.
Triple glazed - these units have another sheet of 4mm glass sealed within the unit, which makes for a slightly improved energy rating and also improved noise reduction from the outside. Suitable for customers wanting the best energy rating possible or if external noise is a factor. Please note triple glazing is more expensive than standard glass, and also weighs more so the doors will be heavier to operate.
Laminated - this high-security glass holds together when shattered, making it more secure than standard glazing. Laminated glass is generally recommended on larger panes of glass or in vulnerable areas where security may be a concern.
Suitable for doors in vulnerable areas or extensions that require either part Q or Secured by Design accreditation.
Integral blinds - glass units with magnetic integral blinds inside the glass, operated by a slider along the edge of the glass. These units are suitable for customers who require privacy but do not want to retrofit other blinds or curtains around the doors.
Stock colours are Anthracite Grey, Black and White on all bi-fold systems. We can also offer any colour from the RAL colour chart. To quote in a bespoke RAL colour, please use our online door designer.
In our opinion, uPVC bi-folding doors tend to have a lot of maintenance issues. The nature of a bi-folding door means that they can be quite large and have a lot of moving parts, which lends itself more to a stronger material like aluminium. uPVC bi-folds are more prone to 'dropping' and require more adjustments, and simply do not perform as reliably as aluminium doors.
Yes you can - we call this a traffic door which acts independently of the other doors, meaning you can use this as an 'everyday' door without the hassle of sliding the other doors back. A traffic door will be the master door on your design (with the external handle on the outside), so for example if the doors slide right from outside view the traffic door would be the door on the far left.
Please note that on 3, 5 and 7 pane designs the lead door act as a traffic door regardless (due to the fact that bi-fold doors always stack in two's). If you select a 2, 4 or 6 pane design, you need to ensure the door is hinged at the wall side in order for it to act as a traffic door.
Bi-folding doors (also known as 'fold and slide' doors) are made up of multiple door leaves (usually between 2 and 7) that fold back on themselves to create a complete opening. The doors can slide all one way, or both ways from the centre if you prefer, and will fold back onto each other. The doors are fitted with magnets that hold the doors together, and they all run on a track so you can easily fold the lead door back and then fold the rest of the doors to one side.
Bi-folding doors have become massively popular for the obvious benefit that they allow you to create large openings to the outside. This is great for opening up your house in the Summer months and making the most of your space, and in addition, bi-folds are a stylish and very secure product.