Composite doors are more popular than ever, and for good reason. They are more durable, energy-efficient, and secure than traditional wooden or uPVC doors. But to get the most out of your new composite front door, you need to understand the role of the sill.
The sill is a horizontal ledge at the bottom of the door frame. It provides a smooth transition from the door to the outside and helps to prevent water and draughts from entering your home. The sill also plays an important role in insulating your home and keeping your energy bills down.
When choosing a sill for your composite front door, it's always important to select one that is made from a durable and weather-resistant material. The sill should also be the correct size for your door frame and fit snugly against the brickwork.
If you are unsure about which sill to choose, or how to fit it correctly, it is always best to consult a professional door installer.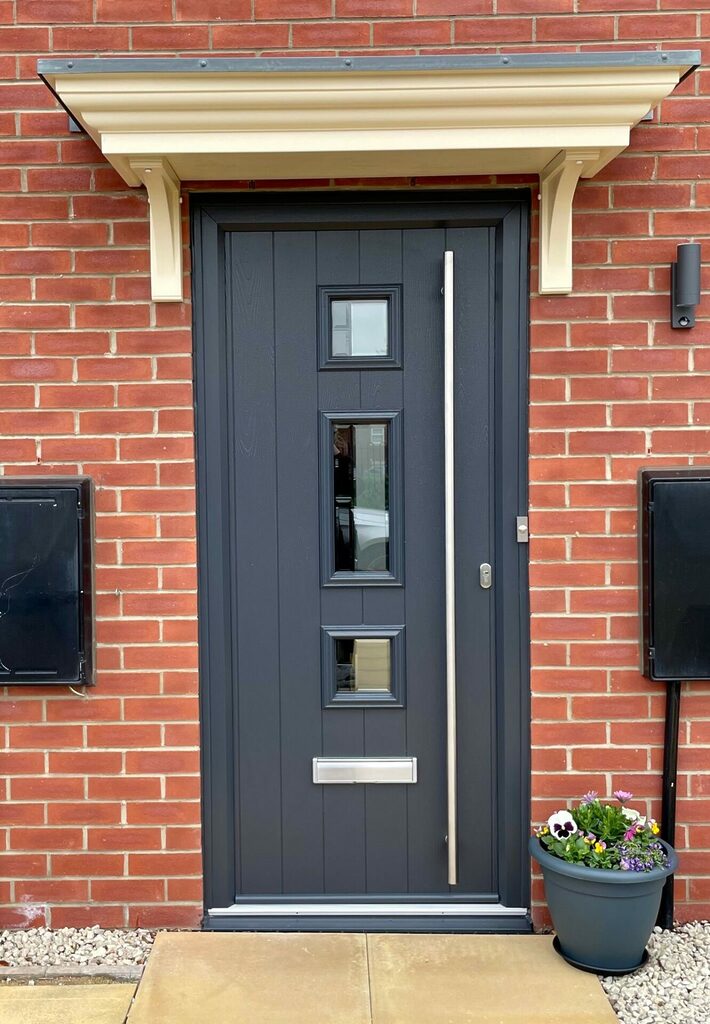 Here is a Comp Door York Composite Door with an Anthracite Grey coloured cill.
What is a composite door?
Before we dive into the details of sills, let's start with the basics: what are composite doors and why are they so popular?
Composite doors are made from a combination of materials, including wood, fibreglass, and PVC. This makes them incredibly strong, durable, and energy-efficient. They are also resistant to weather damage and require hardly any maintenance as they look good year after year.
Comp Door composite doors are made with a premium cross-laminated Albasia Falcata timber core, wrapped in high-performance CoolSkin technology. This makes them exceptionally strong and durable, and able to withstand extreme temperature changes. Comp Door doors also have a special colour protective layer that prevents them from wearing away or becoming chipped over time.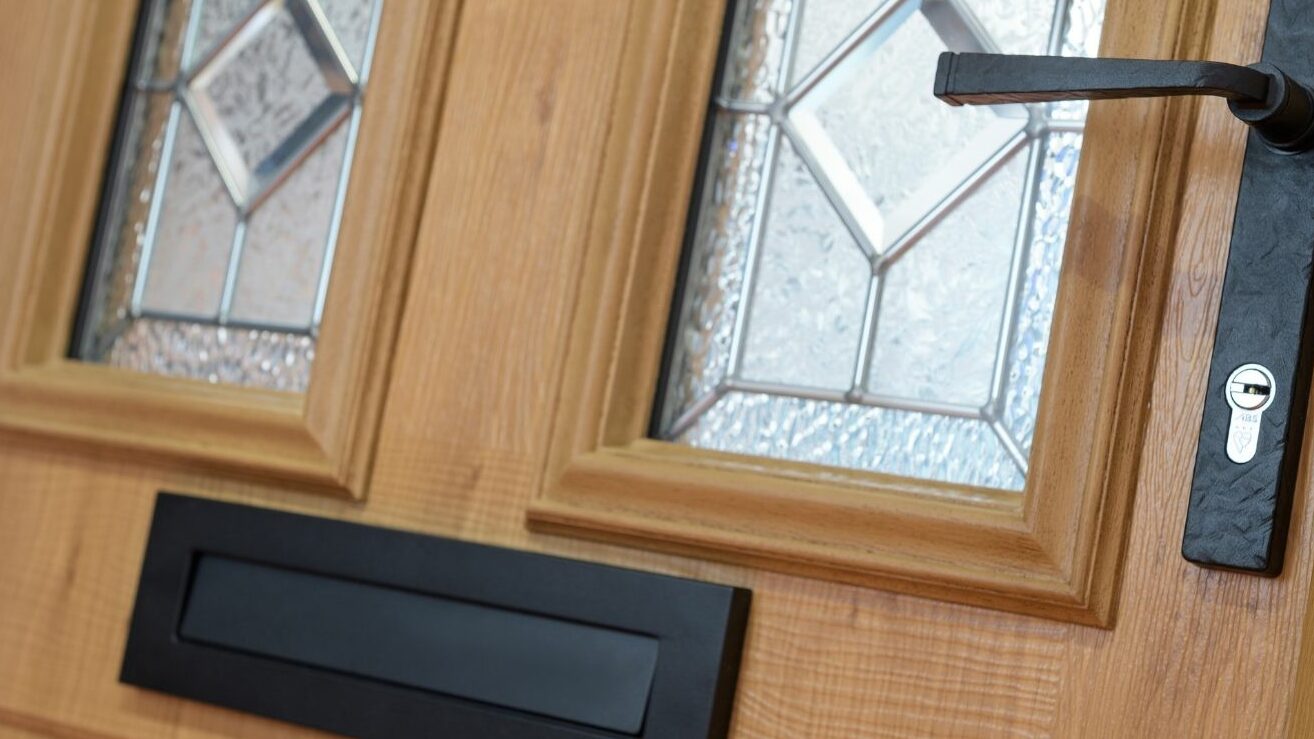 With so many styles and colours available, there's a composite door for everyone.
What are their benefits?
Composite doors are popular for a number of reasons, including their:
Strength and durability
Energy efficiency
Security
Weather resistance
Low maintenance
Variety of colours and styles
If you are looking for a new front door that is both stylish and secure, a composite door is a great option.
What exactly is a sill, and what is its function?
A sill, although optional, plays a crucial role in any front door, including composite doors.
Essentially, it is a horizontal ledge affixed to the bottom of the frame, serving as a seamless barrier between the interior and exterior. The primary function of a sill is to stop water from getting in and letting in drafts into your home, which can lead to damage and decreased energy efficiency. Sills are available in various sizes and styles, making it crucial to select the one that perfectly suits your door.
Selecting the Appropriate Cill for Your Composite Door
Selecting the appropriate sill for your composite door is crucial to guarantee its proper functionality.
Several factors should be taken into account during the selection process, including:
Size: The dimensions of your sill should align with those of your door frame. Measure the width of your door frame and opt for a sill of the corresponding size.
Style: Sills are available in various styles, ranging from standard flat options to more ornate choices. Select a style that harmonises with the overall design of your home.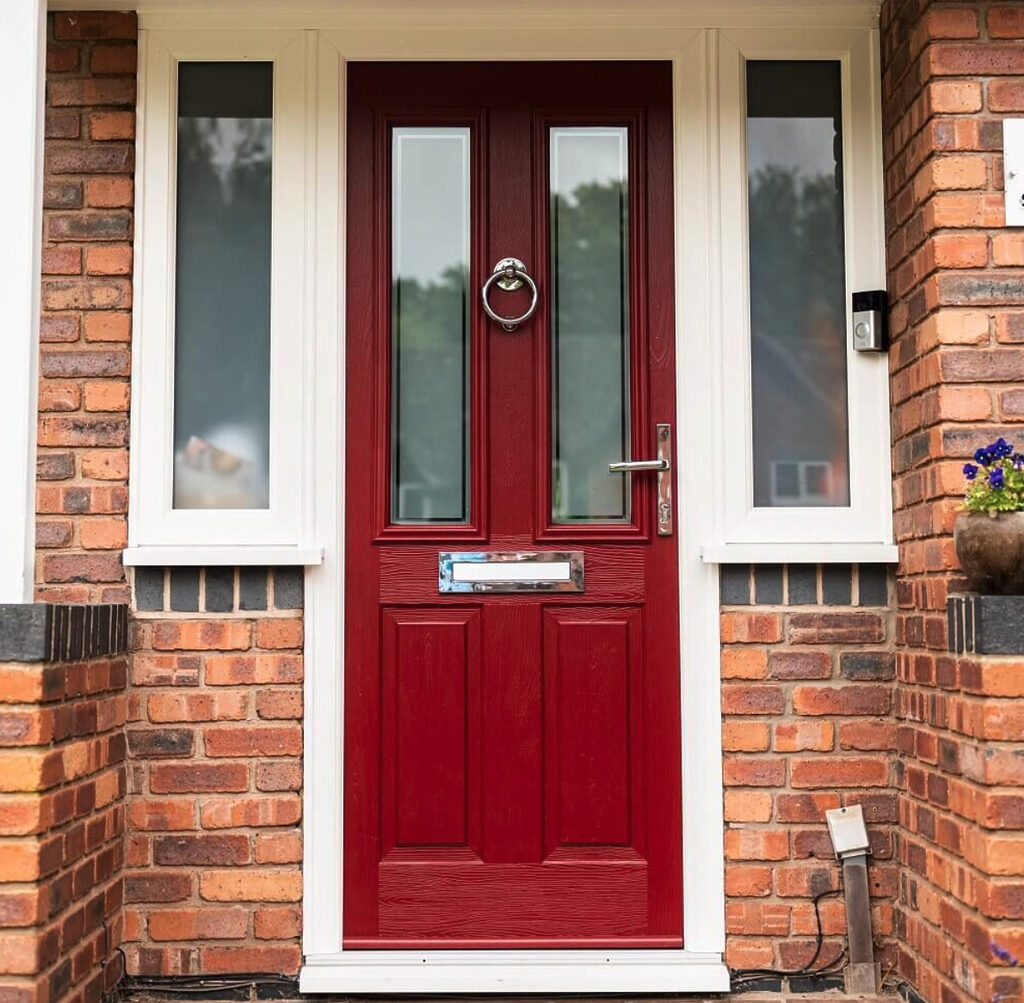 Here is a stunning Comp Door Whitmore Composite Door in red, featuring a white sill.
How to Maintain Your Composite Door and Sill
To maintain the durability and appearance of your composite door and sill, it's vital to perform routine maintenance and care. Here are some general guidelines to follow:
Routinely clean your door using warm, soapy water and a gentle cloth.
Refrain from using abrasive cleaning agents or solvents that could harm the door's surface.
Regularly inspect the sill for any indications of damage or deterioration.
Keep the sill free from debris like leaves or dirt to prevent water accumulation.
Here at GFD Homes, we're proud to have an impressive collection of composite doors. Click here to view our popular Comp Door composite doors collection.
For more information, visit our website or call us on 01642 309576.
FAQs about needing a Sill for your composite front door
What materials make up a composite door?
A composite door typically consists of a uPVC frame, a hardwood core, and an external layer of GRP.
Why is having a sill important?
A sill serves to create a seamless connection between the door and the outdoors while acting as a barrier against water and drafts.
Does my door need a sill?
While most doors necessitate an external sill for proper water drainage if your building already incorporates a stone or tiled sill, an additional sill may not be needed.