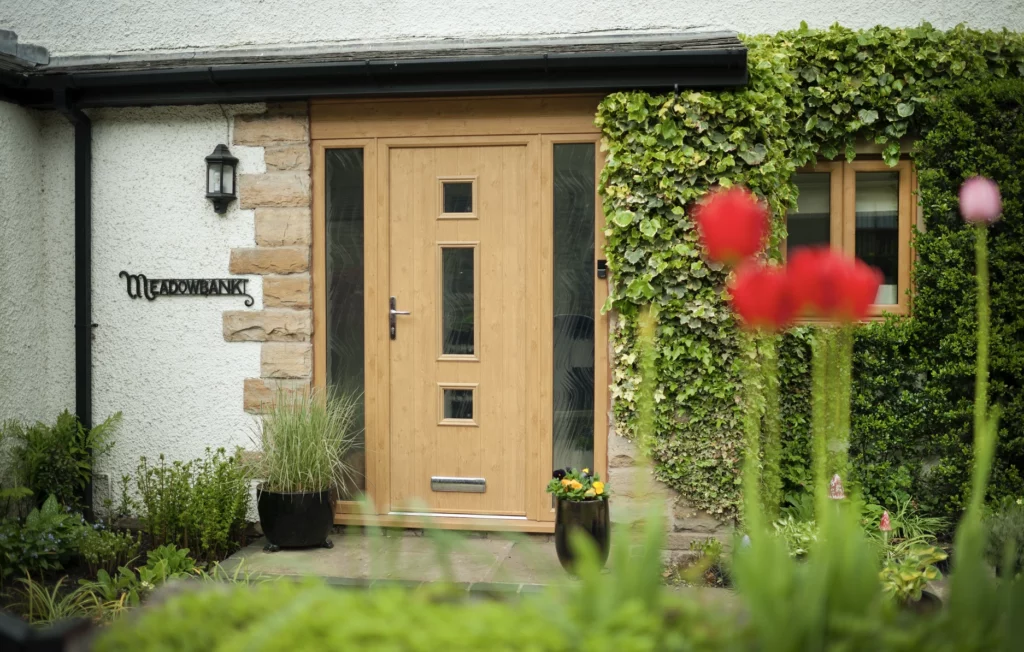 With energy costs rising for homeowners, now is the ideal time to make changes before the colder weather sets in. While you won't be able to avoid the increase in costs from your energy supplier, there are plenty of things you can do around the house to reduce your energy spending while keeping your home warm and cosy this winter. A composite front door is one solution that can make a big difference. Here's everything you need to know:
What is a composite front door?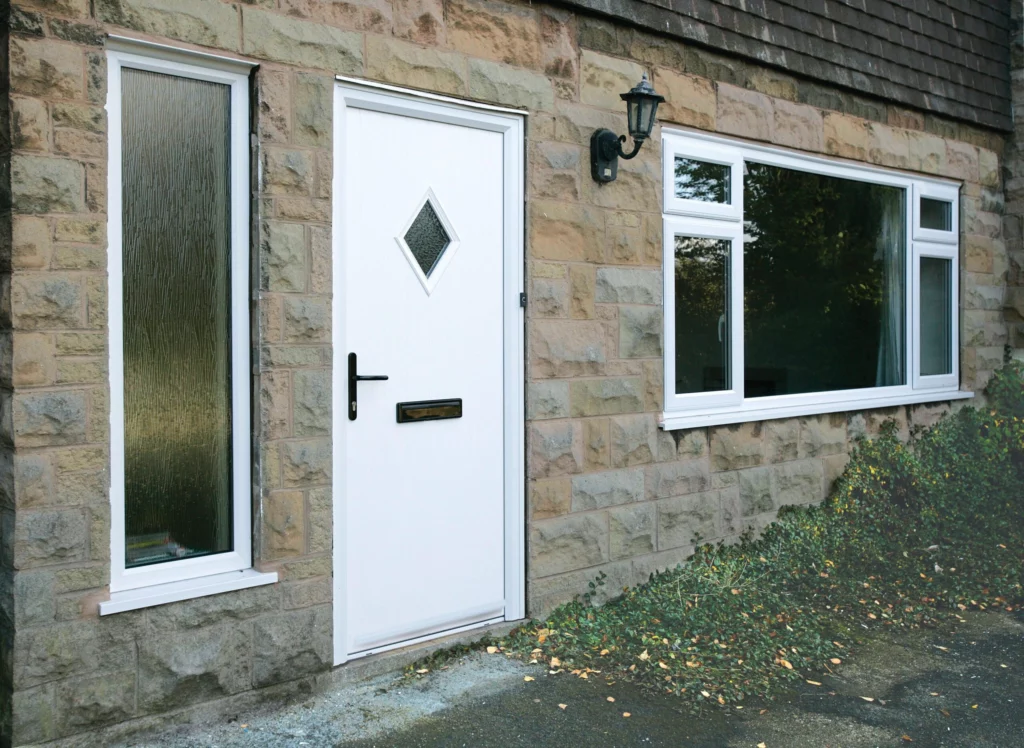 A composite front door is made of multiple materials, such as uPVC, foam, glass-reinforced plastic and wood. These materials work together to create a practical seal between the entrance of your home and the outside. Essentially, they keep the weather and cold air out while retaining warmth from within more efficiently than an older door would.

The unique structure of composite doors is specifically designed for this purpose, adding additional layers of insulation and high-quality seals to prevent warm air from leaking outside. A composite door is an excellent first step if you're looking to improve your energy efficiency by making changes around the home. Investing in a new door can provide years of benefit to your energy bills.
Why should I replace my current door?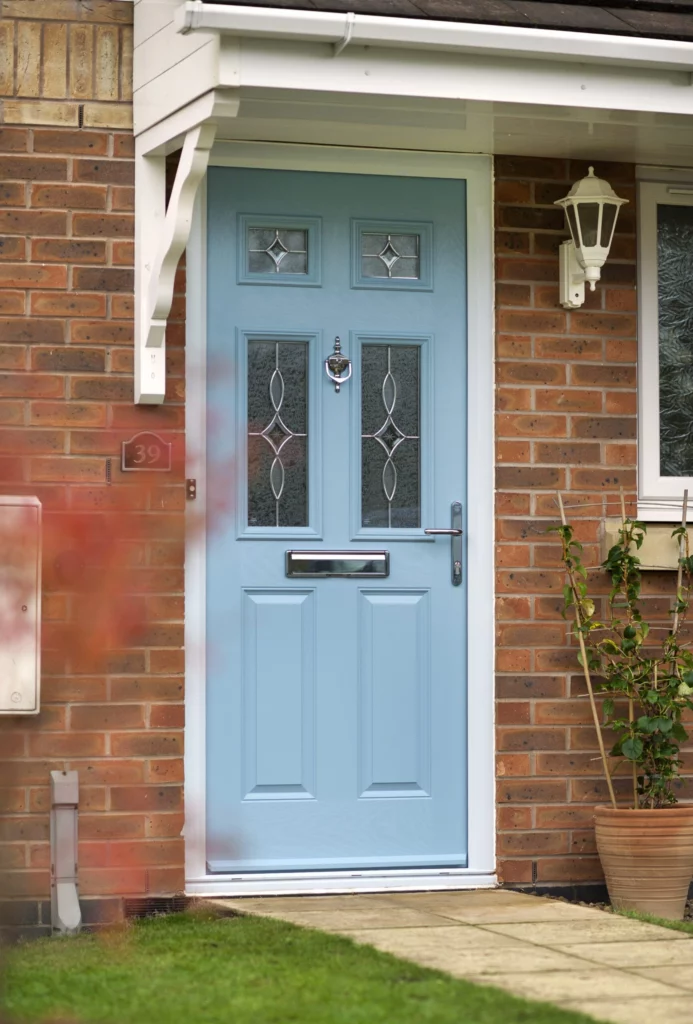 You may think your current door isn't a priority for replacement. But older uPVC, timber or composite doors are often used far beyond their typical lifespan with minimal maintenance. This inefficiency leaves your home vulnerable to draughts and allows heat to escape your home easily. For example, a highly insulated front door will still enable a draught if there are broken seals or if gaps or design flaws are letting warm air out.
Why does material matter for heat conservation?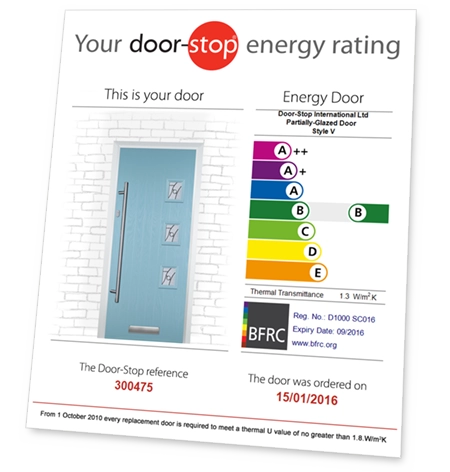 Much like the insulation in your home's walls, the front door's material makes a big difference in conserving heat. The more insulated your door, the less heat escapes outside. A door with a strong seal and excellent insulation helps bounce heat back inside, minimising the amount of warmth that leaves the room. Composite doors include numerous materials designed to work in tandem to increase insulation, giving an optimal layer of defence between your home and the cold air outside.

If your home has a front door that opens directly onto living spaces, such as a living room, it's even more critical to ensure no heat is escaping. If the primary rooms you're heating in the home don't have any buffer between them and the outside, it's easy to spend far more on energy than you want to. Replacing your door is a quick, easy and long-lasting way to prevent this heat loss, reducing your costs when they are at their highest.
How do I know if my door needs replacing?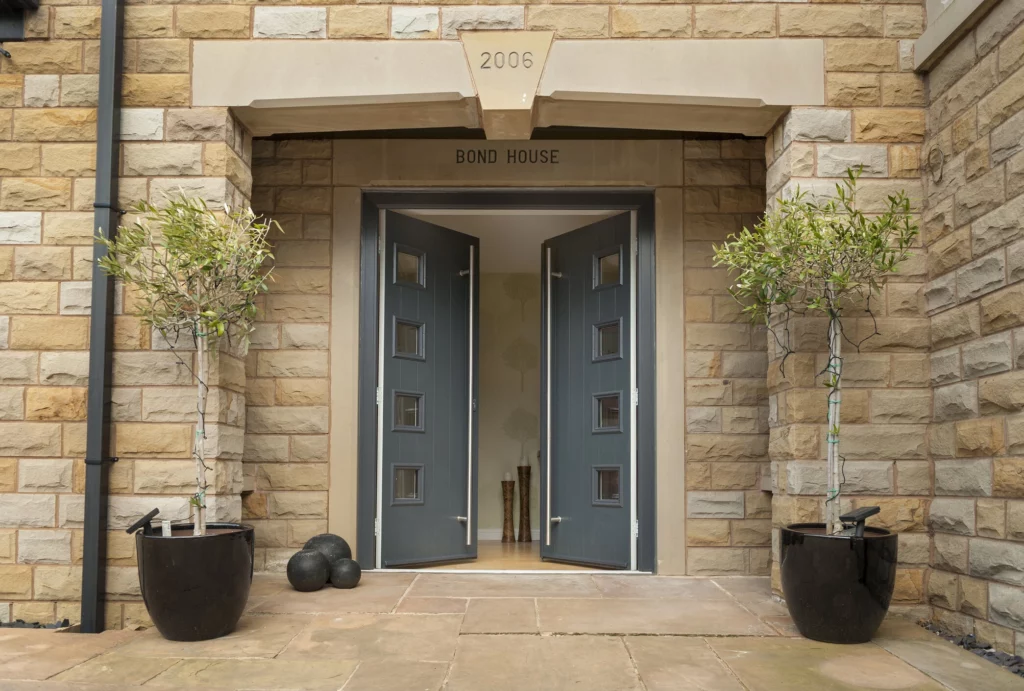 If you can feel a draught around any area of your door, this suggests that it's time to find a replacement. Regardless of noticeable damage, your door could be a critical factor in the heat escaping from your home. Likewise, if your door has been around longer than you've owned your home or was installed many years ago, advances in materials mean that far more insulated options are now available to you.

It's also a smart idea to prepare for winter by getting your door replaced in the warmer months. If you've noticed insects or rainwater getting in through your door in summer or autumn, that suggests a seal that isn't doing its job. Investing in a new composite door now is the ideal way to make the most of your energy rating in the colder months, where keeping the heat in the house is essential to reduce overall costs.
What are the benefits of a composite front door?
Investing in a new door for your home has numerous benefits that help you to reduce your energy bills and make the most of your heating this winter. Not only are the composite doors GFD offer some of the most secure on the market, they are thermally efficient too. Some benefits you may want to consider if you're on the fence about purchasing include:
Less warmth wastage
Composite doors are designed to insulate the inside of your home from the outside. The foam core insulation in these doors helps to reflect heat into the room, preventing it from leaving and reducing wastage. With many people choosing to reduce the number of hours their heating is on this winter to save costs, the ability to maintain that heat for as long as possible is important.
Greater efficiency for heating
One of the best ways to reduce the cost of energy bills is to use your heating less. By improving the efficiency of your heating system, it's possible to reduce the amount of time your heating is on for. While an older door may let our hot air little by little, leading to your home cooling down faster, a front door with good insulation keeps that heat circulating with as little heat leakage as possible.
Fewer draughts
Draughts can quickly make a room feel colder, especially if you cannot avoid their chill in stormy or windy weather. Investing in a new door with a strong seal helps prevent draughts. Not only does this keep your home warmer, but it also reduces the need to buy additional objects to avoid the draughts in the first place, such as draught excluders or seals for interior doors.
Robust design for all weathers
A composite door with a well-designed seal isn't just an effective insulation tool. It's also helpful in preventing other problems resulting from an older or poorly designed door. For example, a door that allows water can freeze in the coldest months, making it impossible to leave the house. Over time, doors with poor weather sealing can warp and let air through. A new composite door prevents this problem.

Are you considering investing in a new front door? Global Door or Timber Composite Doors from the GFD group will have the ideal option for you. If you need help deciding what to look for in a composite door, check out our extensive buying guide here.
Our composite front doors are a cost-effective way to combat rising energy costs. Browse our range online today or get in touch with our team to find out more about how we can help you beat rising energy costs.