Summer 2023 brings an exciting, fresh wave of innovation in the world of doors, with the highly anticipated launch of the Smart Signature Aluminium Composite Doors range.
Here at GFD Homes, we're thrilled to introduce this fabulous new product that is redefining the standard for excellence in door design.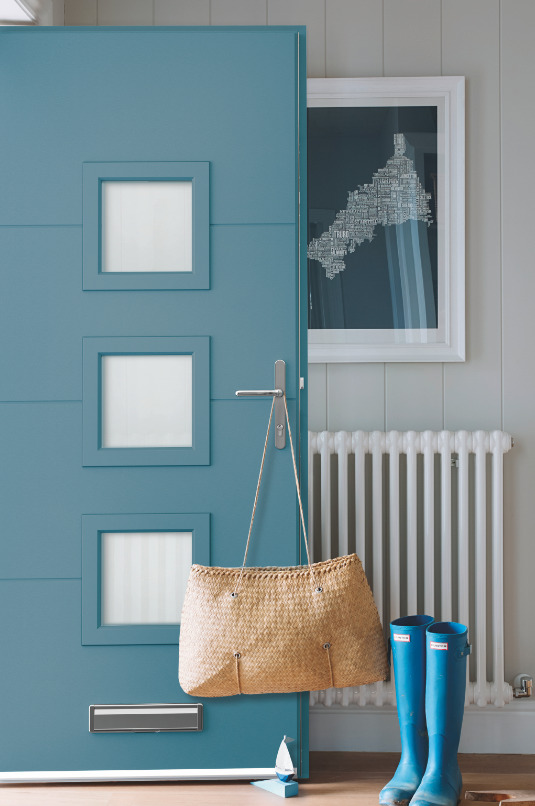 The Smart Signature aluminium composite door range is the epitome of cutting-edge craftsmanship and innovation.
Why is it so special?
Crafted with the contemporary household in mind, this captivating range of aluminium composite entrance doors harmoniously blends sophistication and flair with unmatched functionality.
The all-new Signature doors have been meticulously created to harmonise with homes of diverse aesthetics – from the sleekly modern to the timelessly traditional. This stunning selection of doors are available in an extensive array of crafted powder-coated finishes, providing not only the thermal efficiency and top-tier security akin to conventional composite doors but also sidestepping potential expansion issues that could hinder smooth operation during specific times of the year.
Made with careful research and intricate design, the Signature door range stands as a true testament to innovation.
Why are Aluminium Composite doors superior to Timber, uPVC or GRP doors?
Aluminium Composite doors offer a range of benefits that make them more superior to alternatives. The main benefits can be seen as the following:
No warping/ bowing: Thanks to extensive research and meticulous engineering, Aluminium Composite doors don't warp or bow in the sun.
No door dropping: Whilst common with other types of doors, Aluminium Composite doors won't drop over time.
Colour matches: The frame and door are a perfect colour match, allowing you to fully match the door with home aesthetics.
Withstanding use: Perfect for busier households, Aluminium Composite doors can withstand heavier use.
Less maintenance: Other than a quick wipe now and again, the doors don't require any painting, meaning there's hardly any maintenance needed.
Larger sizes available: Aluminium Composite doors can also be made to much bigger sizes, perfect for homeowners with much larger houses.
What styles are available?
There are 5 stunning door styles to choose from, all shown below, with 9 more designs expected to be released by Smart Aluminium before the end of the year.
If you're struggling to find exactly what you're looking for, just contact our friendly GFD team on 01642 309576 and they'll be happy to help.

What colours and finishes can I choose from?
Choose from any of the 250+ RAL colours in a choice of a matt or gloss finish. You are also able to choose any of the 61 colours from the exclusive Smart ranges, including the extremely popular Sensations range.
Most of our coloured ranges come in a premium textured finish and whilst most suppliers charge extra for this, we are proud to include it as standard.
Textured finishes have a much 'higher-end' look than matt or gloss paint. They are also more hard-wearing and scratch resistant, perfect for busy homes and modern family living.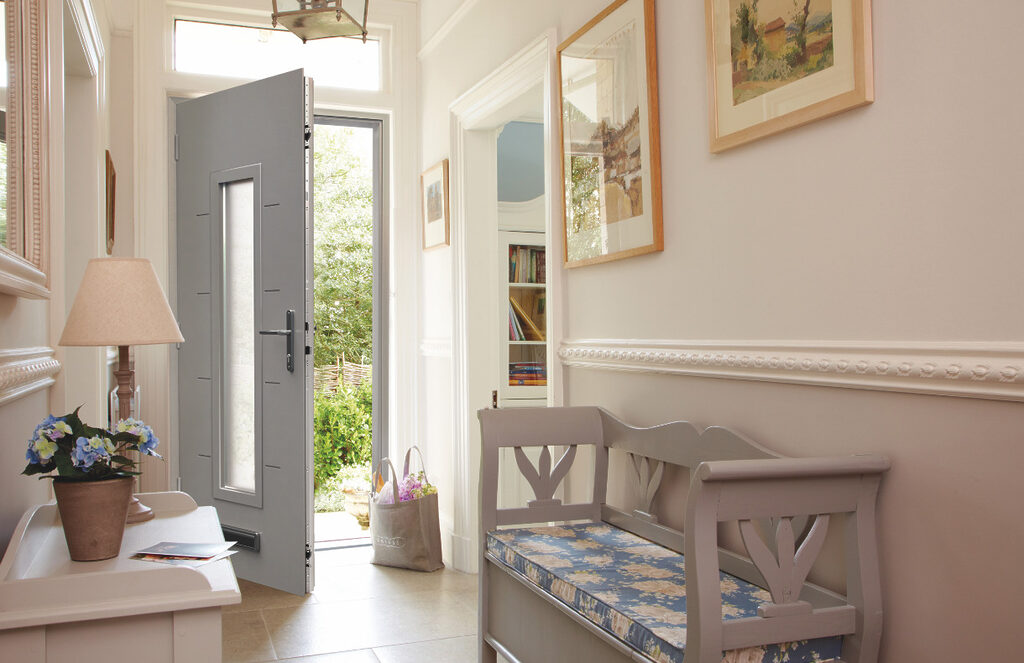 With 5 spectacular door styles available and a range of colours to choose from, there's something to match every home.
Why should I choose a Smart Signature Aluminium Composite Door?
Here are some of the key product benefits to help you decide whether the Smart Signature Aluminium Composite doors is right for you:
1) Beautiful aesthetics: Exuding stunning aesthetics, the doors boast elegant styling characterised by a lustrous powder-coated paint finish that seamlessly extends across both the door and its frame, achieving a flawless and harmonious alignment.
2) Unparalleled security: Rigorous testing demonstrates that the doors surpass all industry standards and requirements.
3) Exceptional weather endurance: The incorporation of dual rebated weather seals provides not only twice the safeguarding but also ensures optimal insulation, maintaining your home's cosiness while simultaneously reducing energy expenditures.
4) Enduring Longevity and Exceptional value: Anticipate a door that remains steadfast, resisting warping and fading over time. Its appearance will mirror the day of installation, providing timeless elegance.
5) Practically Maintenance- Free: Effortlessly preserve its immaculate appearance with just a simple wipe down.
In a world where innovation is key and design is an art form, it's clear that the Smart Signature Aluminium Composite Door range is a true masterpiece that marries form and function seamlessly.
To browse our stunning range of Smart Signature Aluminium Composite doors, click here.
FAQs about the Smart Signature Aluminium Composite Door Range
What makes the Smart Signature Aluminium Composite Door Range Unique?
The Smart Signature Aluminium Composite Door Range is distinctive due to its blend of elegance, security and innovation. Crafted with precision and extensive research, these doors offer a harmonious fusion of aesthetics and performance.
How does the Smart Signature Aluminium Composite Door range complement various home styles?
The Smart Signature Aluminium Composite Door range is designed to seamlessly complement a wide range of home aesthetics, from modern to traditional. Its versatile designs and array of finishes ensures a perfect match for your home's character.
Can I trust the security of a Smart Signature Aluminium Composite Door?
Absolutely. All doors in the range have been rigorously tested and have surpassed all industry standards for security. You can rely on their exceptional strength and safeguarding features.
How does the Smart Signature Aluminium Composite Door Collection contribute to energy efficiency?
The door's superior insulation properties, along with its advanced weather seals, play a significant role in preserving indoor temperatures and reducing energy costs. This commitment to energy efficiency signs with modern sustainability ideals.