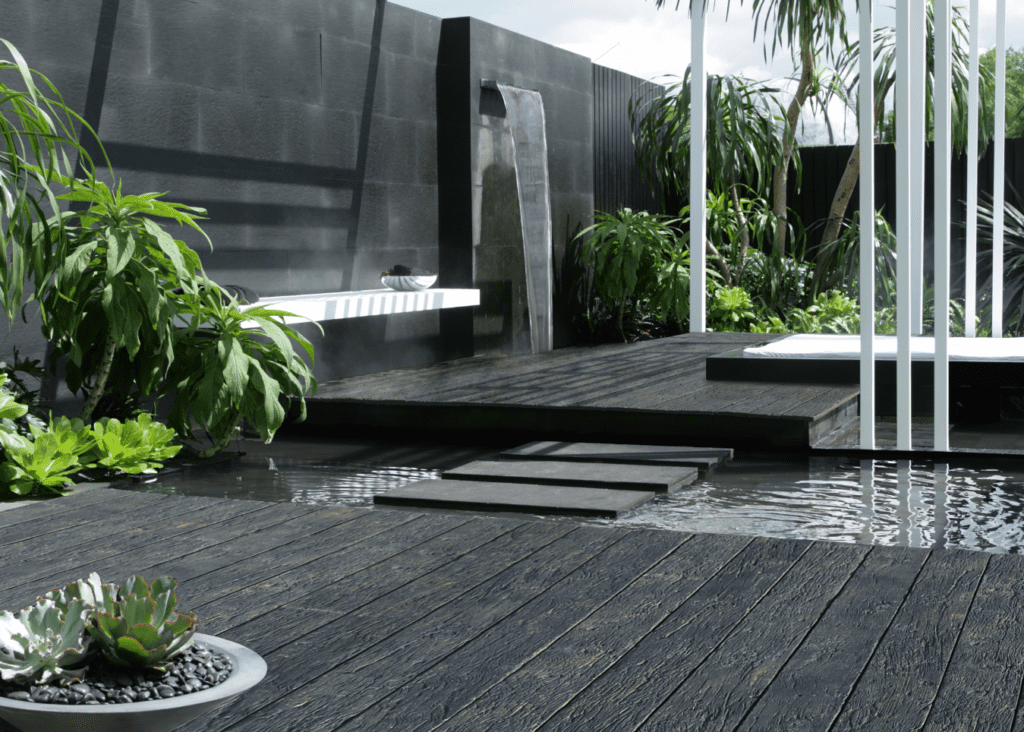 Here we are in 2022, the year the country reaches a new level of normality. Finally, we can spend time with the people we care about without an impending sense of doom. But where is the best place to do that now the days are getting longer and warmer?
The answer is obvious…your outdoor space.
Over the last few years, outdoor spaces have been on the forefront of our minds, and many of us are trying to re-invent our spaces for 2022 to be as welcoming as possible. As experts in the home improvement sector, we can help with that. We've consolidated the most popular trends in outdoor living space for your consideration.
So, with no further intro needed, let's break down the 5 hottest trends for your outdoor space in 2022.
1) Bringing the indoors outside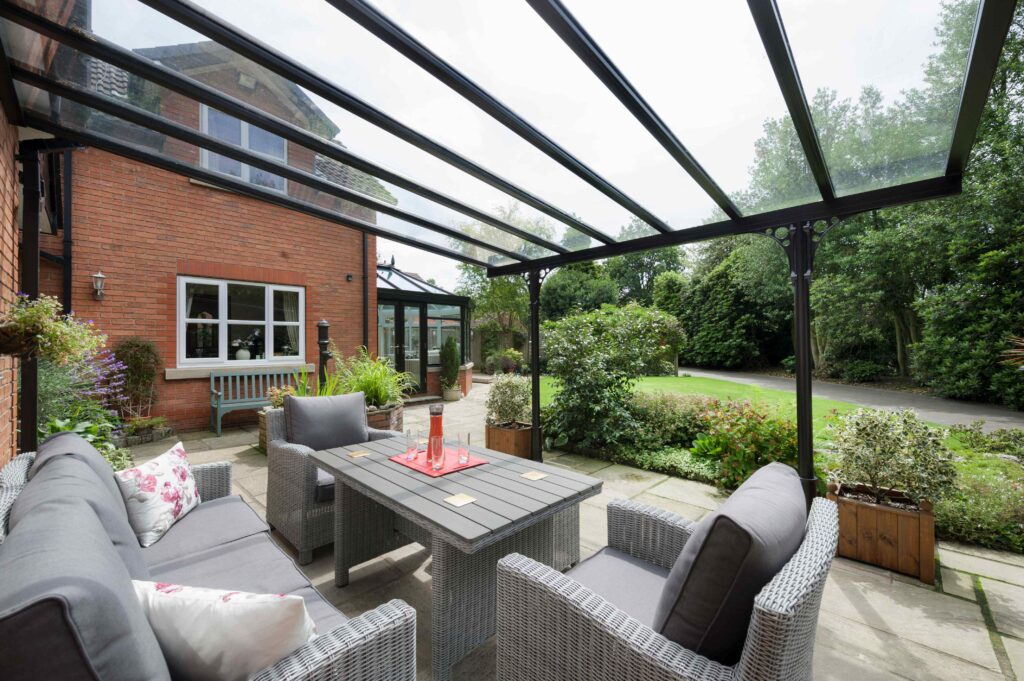 After spending too much time indoors over the last 2 years, we know the feeling of wanting to host loved ones in a non-confined space, but still with some of the inside benefits. Especially with the temperamental nature of the British summertime.
So why not make a covered hybrid outdoor space?
We're looking forward to this trend, especially with just how inventive hybrid spaces are becoming. Beautiful and large outdoor spaces are the order of the day with top of the line covers. Keep your furniture looking beautiful, keep the rain off your guests and have a nice place to set up a table and enjoy a glass of something chilled.

Our Verandah range more than meets this requirement, a bespoke canopy option to fit any space required, from small covers to grand designs. With easy installation, you can get it installed and up, ready for a summer soirée in just one day. If you want to bring some individuality to your outdoor space, the Verandah is available in over 200 bespoke colours.
2) Neutral and Pale Colours
Gaudy is out; subtlety is in. 2022 sees a return to the neutral and delicate colours of the past, long-lasting colours that you can use to accent your outdoor projects for years to come. Easily matchable combinations will have your space looking classy, inviting, and warm, not to mention adaptable in the future.
Whether it's a pale grey, classical cream or subtle wood tone you opt for, simple measures can be taken to make your outdoor spaces look fresh for years.
Our recommendation? Create a stunning atmosphere with Millboard decking, made from the most beautiful hand-painted, wood-moulded composite you've ever seen. Consider the vintage Weathered Oak for a timeless and elegant look or the popular Enhanced Grain for something more modern.
Whichever range you choose, the gentle wood tones just scream chic and bring a calming zen energy to any outdoor space.
3) Hot Tubs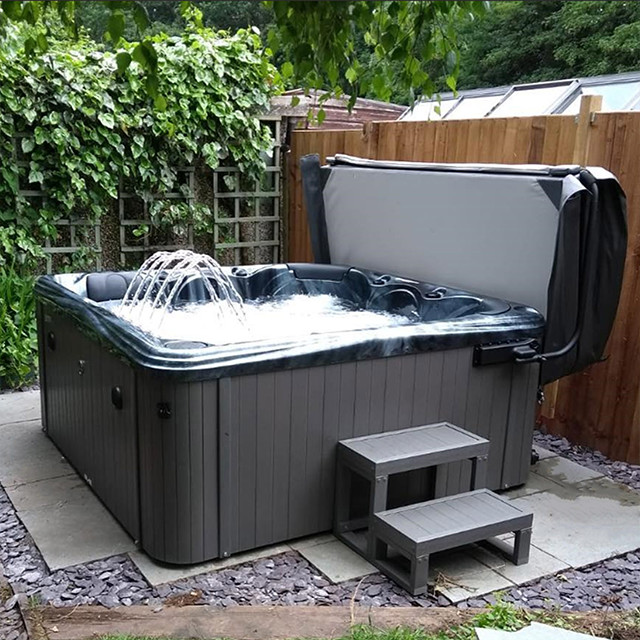 Now it's time to bring out the big guns – the hot tub! We know this sounds extreme, as hot tubs have always seemed like a big-ticket item reserved for the upper echelon, a luxury for the rich.
However, hot tubs have dropped dramatically in price in recent years and are more affordable than ever. The rising popularity of this product is testament to that. Hot tubs can be put on any concrete base around the garden or patio, and paired with a custom decking space, you're looking at a dream set-up.
If you have the space, 2022 is the time to consider peak relaxation with a dip in some lovely bubbly water.

We're proud to be one of Orca Spa's official hot tub suppliers, retailing beautiful luxury tubs at a non-luxury price. A personal favourite would be the Oakboro, a stunning 32amp tub which would be the standout item in any outdoor space. Featuring built-in Bluetooth speakers, 4 regular seats and a luxury lounger, you'll be able to entertain way into the small hours of the morning and feel all the better for it.
4) Nods to the Traditional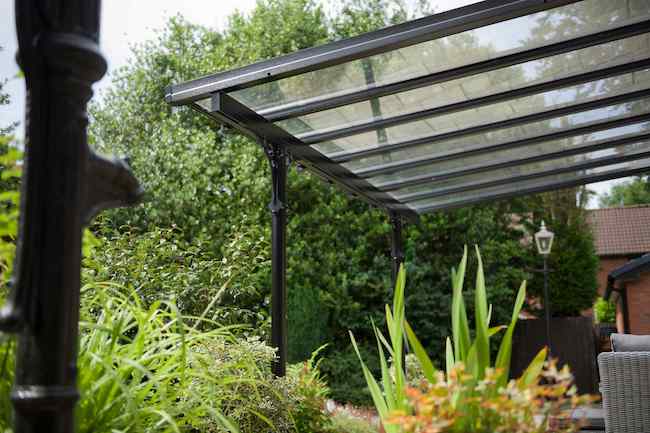 One of the more unique trends for 2022 is the return to traditional inspired products. Modernism highlighted with nods to the old-fashioned can make beautiful and complex outdoor spaces the talk of the town. We see it with Victorian accents, wrought ironwork, Edison bulb inspired lighting and ornate stylings…the traditional is here to stay, and it looks stunning.
But why not accent this with a cover for your outdoor space? The Verandah is designed with the ornate in mind, having delightful classical-style fixtures which instantly invoke the feelings of being in a period French villa, or a classic Victorian manor garden. Select a beautiful deep green colour scheme, and that traditional has been brought home, resulting in a stand out space.
5) The Multi-Season Space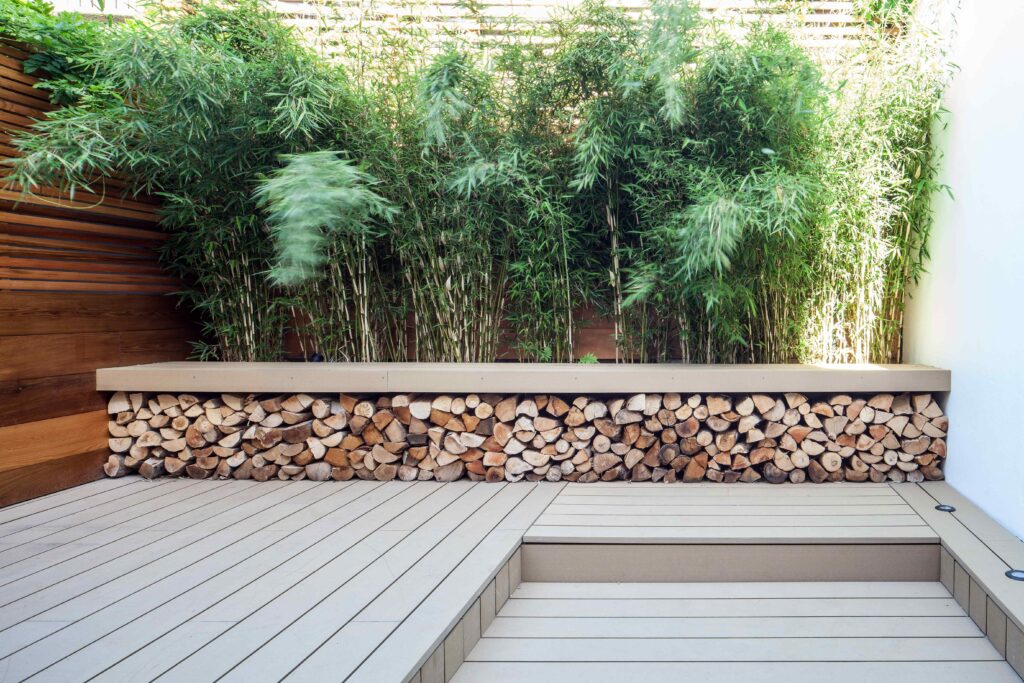 What's better than having your outdoor space ready for a summer of fun?
Having your outdoor space ready to enjoy 365 days of the year!
This year's most important trend leads us to utilising the outside whenever you can. From an Easter egg hunt with the kids in the spring, to a classy autumn night roasting marshmallows over a lovely cosy fire, the best outdoor spaces accommodate both.
So how do you accommodate a space for all year road? We think a combination of a functional yet attractive composite decking and a nice corner overlooking a grassy view meets this requirement and then some. Our Cladco composite decking comes in a unique shape that is durable under all weathers, without the worry of a bad slip in the rain or ice. It's weather-resistant and waterproof, so there is no awkward moss and dirt to get out of it after a busy winter, and it's prepared for you and ready to go no matter what time of year. Pair it with a hot tub and a Verandah, and you've got yourself the perfect base for an annual outdoor paradise.
We're really excited at the possibilities for beautiful on-trend outdoor spaces in 2022, seeing a basic garden enhanced and transformed into a chic rendezvous spot.
Here at GFD Living, we're here to help you make your outdoor dreams a reality, so why not give our site a deep dive and find the perfect product to complete your outdoor space.