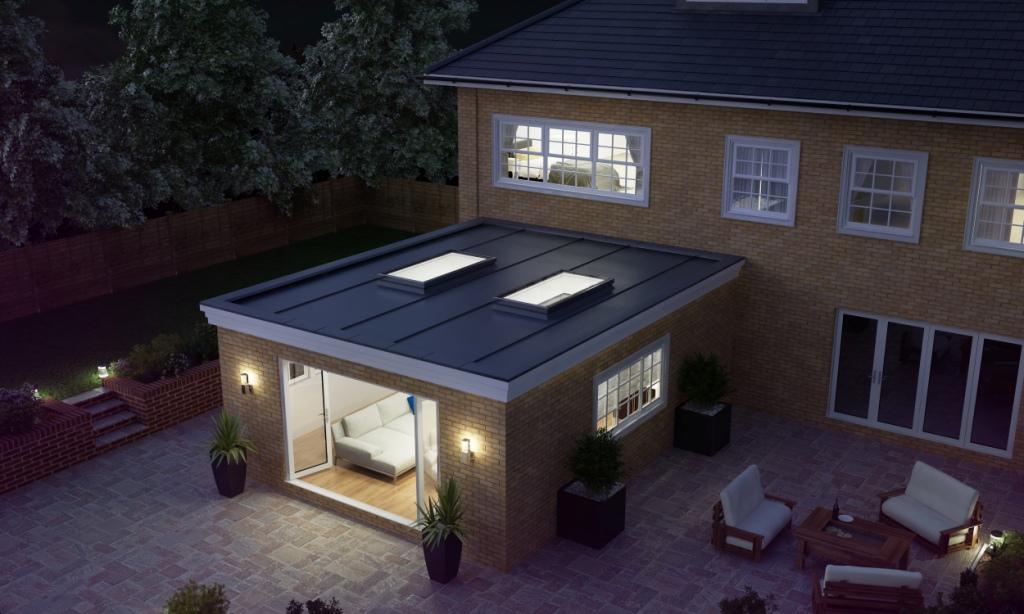 Sometimes, you walk into a room, and it just feels right. There is something about the space that gives it an inviting vibe. Chances are, it's full of natural light, and having an atlas roof or skylight is a wonderful way of allowing lots of light into your space. It's not meant to offer a view of the outside world. Instead, the aim is to allow light into your interior and show it off to its best. Here are ten reasons you'll love a glazed roof in your home.
Flood your home with natural light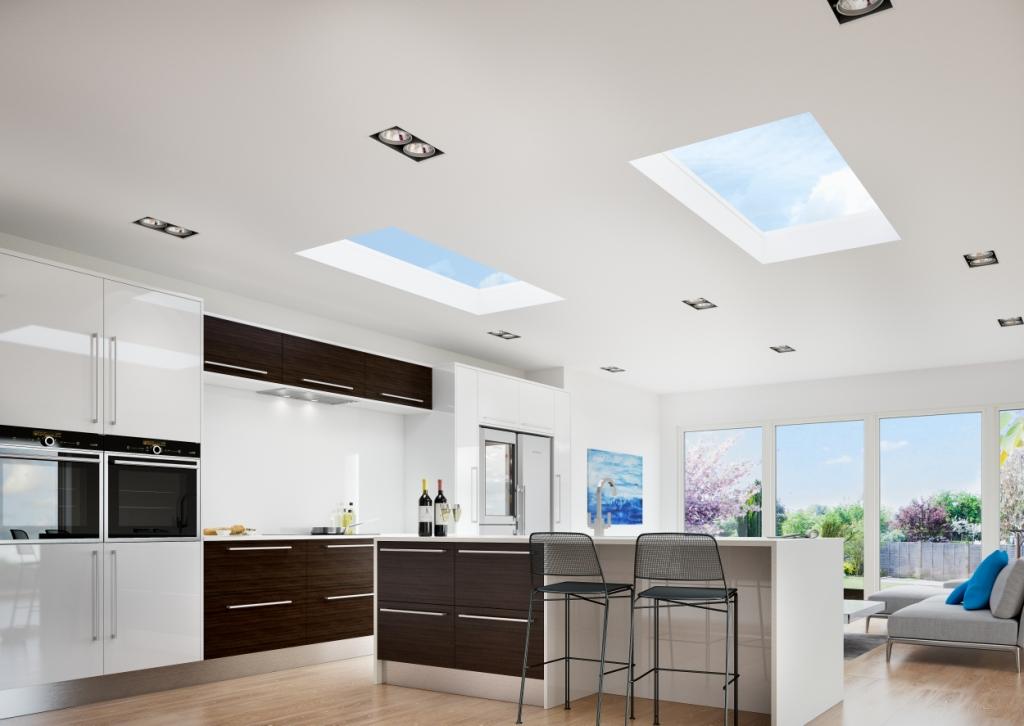 Large windows are a beautiful feature, but unless your room is double or triple aspect, chances are there will be dark corners and parts of the room that don't see any natural light. Adding a skylight or roof lantern – if the space allows – can change your interior's whole look and feel. Natural light is a wonderful mood booster that is an effective way to reduce stress.
Makes the room/space appear bigger
Taking out the darker shadows makes a room look bigger. Fact. And if you add some mirrors as part of your décor, you'll be able to bounce all that lovely light around the room, filling every corner and making the room feel bigger and more spacious. Mirrors are an old trick, but they work, and that's why people still use them.
Add value to your property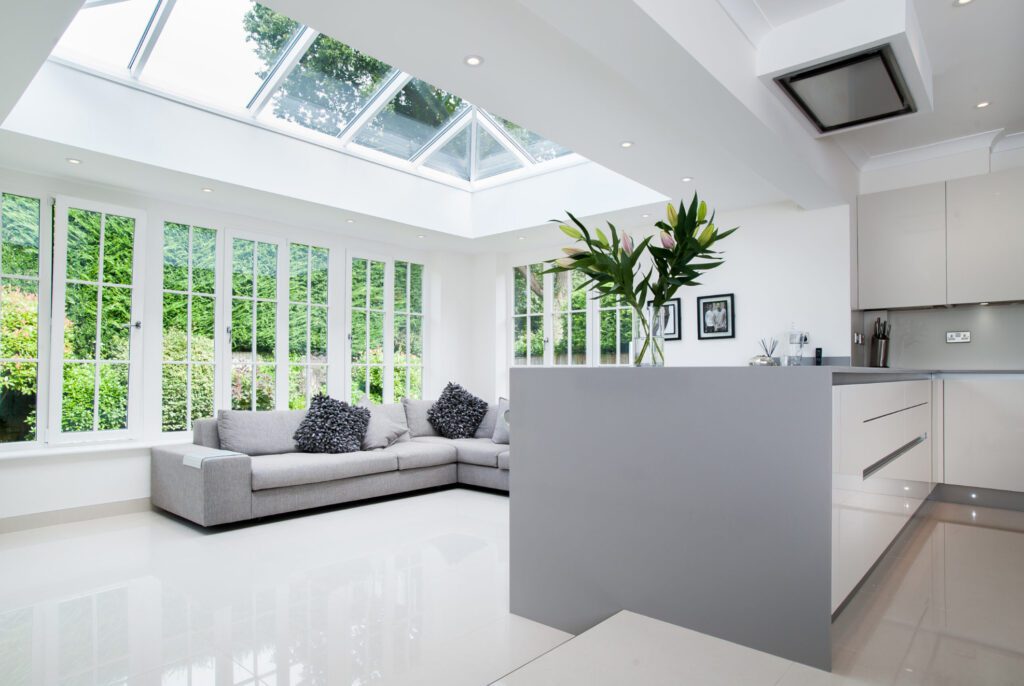 Even if you are not planning on selling your home, having a skylight on your roof can add value; natural light is a big selling point for potential buyers because it's generally a better quality light than artificial bulbs, and having the option of lots of natural light gives the option of reducing our carbon footprints at the same time.
Impressive U values (energy ratings)
The GFD Homes Range is energy efficient with strong U values, and beyond that, by making the most of the natural light, you will save money on your electricity bills by using your lights less. Making the most of the natural light in your home means you flick the switch on your artificial lights for less time across the day. Beyond that, skylights tend to be cooler than electric lights and will screen many ultraviolet rays and heat from the sun.
Range of colour options
As well as lots of different shapes and sizes, GFD Homes roof lanterns and atlas roof lights are available in a range of colour options, allowing you to truly customise your space. Match your colour to the rest of your colour scheme, or choose to contrast it with your palette completely. Create some easy wow factor and impress your guests with a bold colour, or choose something more classic for everyday elegance.
Add fresh air
Windows in the roof are right on trend for kitchen extensions, not only for the aesthetic of the room but for the practicalities of ventilating the space when cooking; no one wants steam or grease hanging around, so having the scope to let fresh air in is an important consideration. The GFD Home range covers electric roof vents to make things flow as seamlessly as possible, leaving you to concentrate on more important things.
Slimline frames
Design is important to us, and we want your home to look its very best with our roof lights in place. Our products incorporate one of the most slimline systems on the market, meaning the space is maximised to give more visible glass and less frame.
Perfect for stargazing at night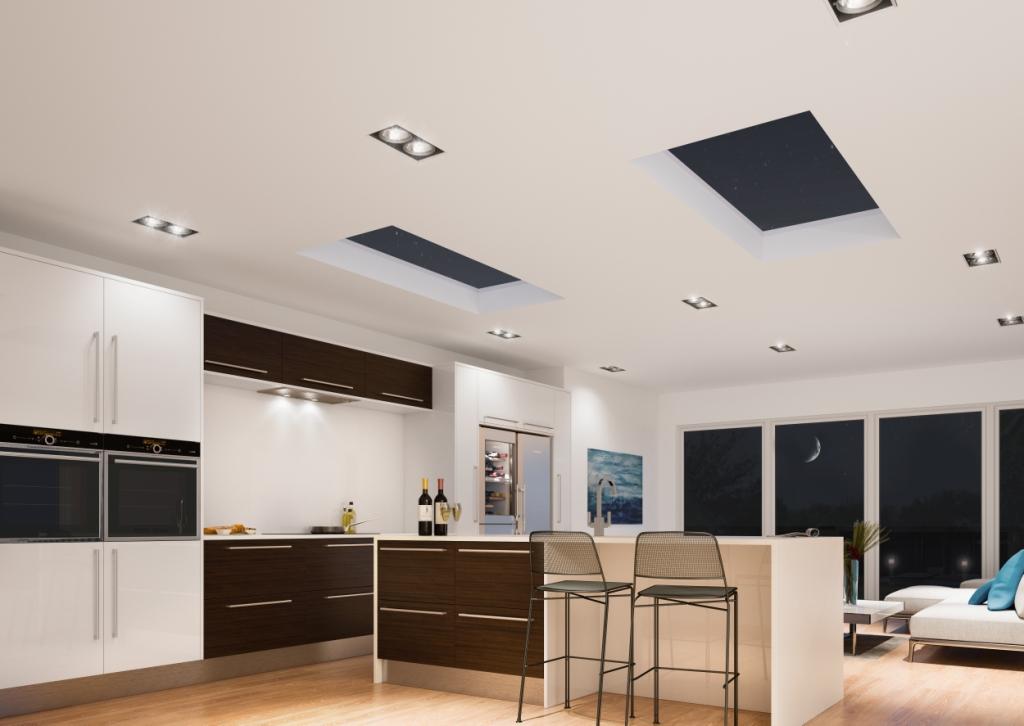 Skylights are not just for daytime! Imagine turning off all the lights at home on a crisp, clear night, lying back and watching the stars. The perfect family activity or romantic date night! An atlas roof is often associated with a contemporary kitchen, though a skylight is a perfect choice for an upstairs bedroom – we're thinking loft conversions – and mean you could lie in bed and admire the night sky or listen to the raindrops pounding on the glass.
Roof lights are pre-glazed and easy to install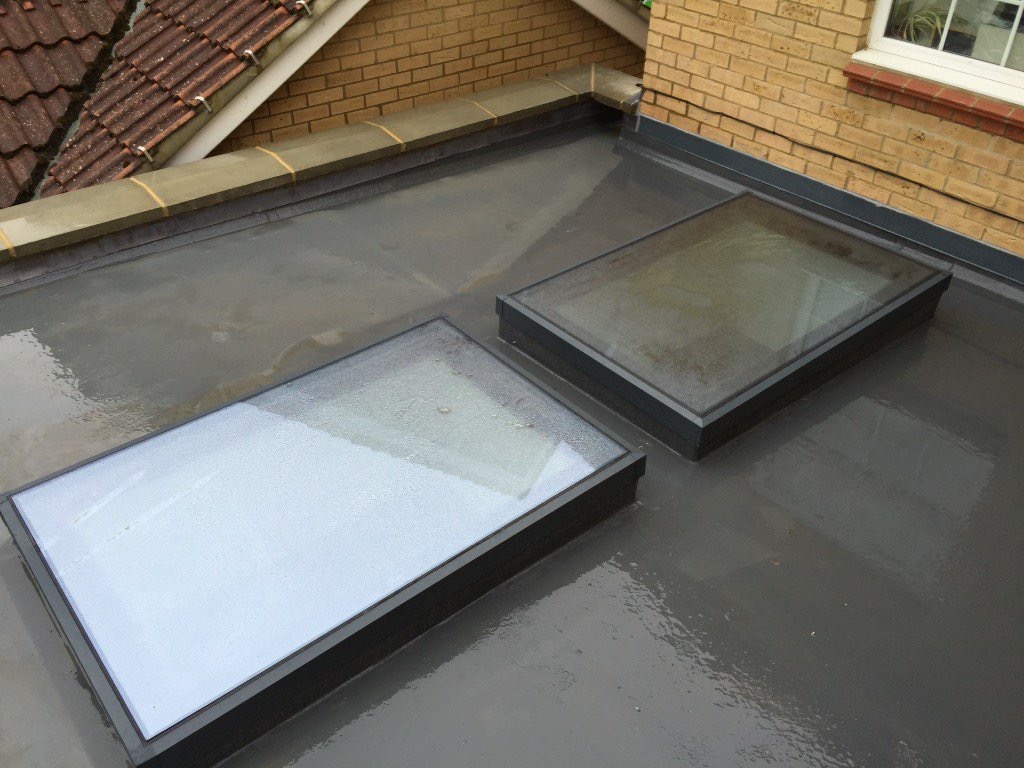 Our range of roof lights is available as pre-glazed units, which means they are easy to install once you get them in place. They come in various different shapes and sizes, so whatever the space, and however you use it, our range has a skylight or roof lantern to suit. Make sure you commission a professional contractor to install your roof light so you can be sure of the structural integrity of your roof. You'll want to make sure the unit is properly sealed, so there are no leaks, even in the heaviest of rain, and once you know you have a reliable roofer, you can keep up to date with the maintenance.
Range of glass options available
With the advances in modern technology, the glass included in the GFD Homes range is more than just glass, and there are lots of options to choose from. These include triple glazing and even self-cleaning glass! Having an extra layer of tempered glass means your roof light will be able to withstand impacts, like footballs kicked from the garden or things dropped out of higher windows.

Research has shown that having natural light in spaces where people are trying to concentrate on a task – like cooking or studying because, let's face it, our homes are all multi-functional spaces nowadays with lots of open-plan living – makes people more productive and happier overall.
There are so many reasons to choose a skylight, and these are our favourite 10 reasons you'll love a glazed roof in your home. We've covered the warmth and friendliness, the environmental responsibility and lower carbon footprint, and the benefits of flooding your space with natural light, yet there are so many more reasons. Our homes are our castles, and we love to style them to reflect our personalities. Get in touch today to find out more about our range and which product is the right one to suit your home and your lifestyle.